Melodic Hip Hop
Juice WRLD, The Kid LAROI Type Beat, Trap, Rap Hip Hop, Instrumental [ FREE NO COPYRIGHT MUSIC ]
Uninhibited Nature – Artificial.Music & Storm Infinity (No Copyright Music)
[FREE NO COPYRIGHT BEAT 2022] -- "KATANA" TRAP / HIP HOP / FREESTYLE TYPE INSTRUMENTAL
[FREE NO COPYRIGHT BEAT 2022] -- "THE DEVIL" DRILL / HIP HOP / FREESTYLE TYPE INSTRUMENTAL
'Rainy Days' by Joakim Karud 🇸🇪 | Chill Vlog Music (No Copyright) 🌴
Earth by Alex-Productions [ Electronica / Downtempo / Trip Hop / Chillstep ] | free-stock-music.com
(No Copyright Music) Relaxing Lo-Fi [Lo-Fi Beat] by MokkaMusic / Vibe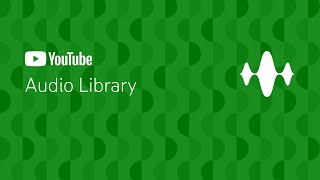 Space Was The Place
Be Mine — Amine Maxwell | Free Background Music | Audio Library Release
Brock Berrigan - White Christmas (Vlog No Copyright Music)
Evening Walk — Amine Maxwell | Free Background Music | Audio Library Release
Day 7 - I'm Yours[Copyright & Royalty Free]
"Bedtime After A Coffee" by Barradeen 🇦🇷 | Soothing Beat [No Copyright Lofi Piano]
Jorm - Let's go skiing (Vlog No Copyright Music)
Happy Lofi No Copyright Free Soft Upbeat Background Music For Videos
[Non Copyrighted Music] Hendersin - Better Off [Hip Hop]
Come On, Let's Go – Le Gang (No Copyright Music)
Andrew Applepie - Almost Winter (Vlog No Copyright Music)
[FREE] Hard Japanese "Fencing" Type Beat - (prod. RavenBeats)
❰Chillstep❱ Sappheiros - Beyond
🔑 Copyright Free Trap Music - "Safar" by ASHUTOSH 🇮🇳
[No Copyright Music] Tobu - Rollercoaster [Melodic House]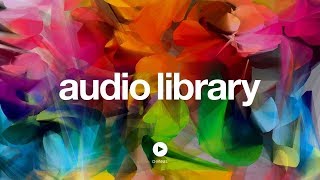 64 Sundays – Twin Musicom (No Copyright Music)
Patience - Jay Someday [Audio Library Release] · Free Copyright-safe Music
FAYZED - HEAD SPACE - MELODIC BACKGROUND BEAT - HIP HOP INSTRUMENTAL [ FREE NO COPYRIGHT MUSIC ]
Good morning – Amine Maxwell (No Copyright Music)
Sunset With You – Roa (No Copyright Music)
InRp - Last Summer (Vlog No Copyright Music)
Jorm - It's all good (Vlog No Copyright Music)
Before Sunset – Soyb (No Copyright Music)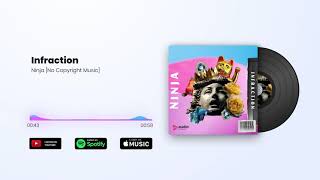 Energetic Sport Hip-Hop Percussion by Infraction [No Copyright Music] / Ninja
Sport Percussion by Infraction [No Copyright Music] / Drop Drum
[House] Glendek - Wonders — No Copyright Music
KV - Bloc (Official Audio) | Mysterious Futuristic Electronic
KV - Ocean (Official Audio) | Uplifting World Pop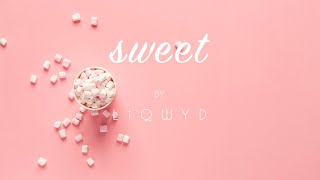 LiQWYD - Sweet [Official]
Anything – Soyb & Amine Maxwell (No Copyright Music)
[Vlog Music] Palm Trees - Joakim Karud & Joey Edwin
Sweet Talks – Limujii (No Copyright Music)
Emotions by Scandinavianz [ Acoustic / Hip-Hop / Emotional ] | free-stock-music.com
Mulle - Where To Go?! (Vlog No Copyright Music)
Markvard - Push (Vlog No Copyright Music)
LiQWYD - Ocean [Official]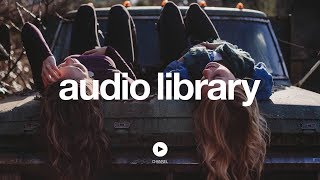 Keep On Going – Joakim Karud (No Copyright Music)
Are you looking for "Melodic Hip Hop " to make a cool video-editing for your YouTube channel? This page contains a selection of Melodic Hip Hop 2023 year which includes 168 songs. You can use all songs without infringing the copyright, just by checking a license on eProves.
In addition, you can listen to Melodic Hip Hop . Our service provides an opportunity to check music for copyright for further editing of your vlogs. It only takes 10 seconds to find a license for a song and will help you increase your earnings from your youtube video blog.
All Melodic Hip Hop from the YouTube channel eProves Music ss posted on the Telegram page. No copyright music. Where you can download .mp3 files Melodic Hip Hop for free and use them in editing your own video clips.