Acoustic guitar Vocal
Atch - Right Here (ft. Michael Shynes) (Vlog No Copyright Music)
No Copyrighted Korean Music / Aesthetics Korean Music / Cute No Copyright Music
Nectarines – General Vibe (No Copyright Music)
FROZT, Andrew A - Sleeping Till Noon (feat. Moav) [NCS Release]
Altero - Milky Way (ft. Ellie Sparagno) (Vlog No Copyright Music)
Lost Identities x Rob Roth - For Me [NCS Release]
Forest Story/ Acoustic Background Music (Royalty Free)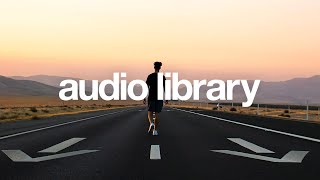 Nobody – Aftertune (No Copyright Music)
✝️ Latin Pop With Spanish Vocals (Music For Videos) - "Mamacita" by Mike Leite 🇫🇷
Dizaro - Oh My! (Vlog No Copyright Music)
Jade Key - Ransom (feat. Mary Sweet) | Ninety9Lives Release
No Copyrighted Korean Music | Aesthetics Korean Music | Cute No Copyright
Safety Net - Riot | Royalty Free Music - No Copyright Music | YouTube Music
DayFox - You Are Everything (Vlog No Copyright Music)
Mamacita – Mike Leite · (No Copyright Music)
Ehrling - Stay Forever Ft. Yohanna Seifu
Allouche - Tell Me What You See | Cheat Code (Free Download)
Korean Music No Copyright / Aesthetic Music
101ccf ★ David Mumford - Lover [Creative Commons Music]
❰Drum & Bass❱ Sappheiros - Exhilaration (feat. Lotis.)
🐝 Summer & Deep House (Royalty Free Music) - "All The Same" by Atch 🇦🇺
SKANDR - Happy Ending (Vlog No Copyright Music)
Vinsmoker & Marin Hoxha ft. Rachel Leycroft - Elevate | ♫ Copyright Free Music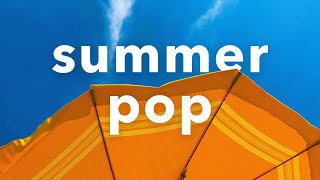 ☀️ No Copyright Summer Pop Background Music - "For Real" by Nettson, RedBird & Clara Ayless
DigitalTek & Danny Boyle - Spanish Love [Bass Rebels] No Copyright Music Vlog Summer
Dj Quads - Soul (No Copyright Music)
[Deep House] Telephone Life - Smile [No Copyright Music] [Vlog Music]
Luv (ft. Anna Zitnikova) – Peyruis (No Copyright Music)
Time To Talk - Bittersweet (feat. Roses) [NCS Release]
Jaks Wilson & ALESH - Vision (ft. notfromvenus) | ♫ Copyright Free Music
Giulio Cercato - Friends (No Copyright Music)
Cabo Frio – Le Gang (No Copyright Music)
Carl Storm - Lay Down Beside You
IDK – Dylan Burgos (No Copyright Music)
Late to Rise (Feat. yobbzsmokedoutphonk) – Your Friend, Ghost (No Copyright Music)
Asleep – HaTom (No Copyright Music)
Zero Venture - Point Of View (feat. Cadence XYZ) | ♫ Copyright Free Music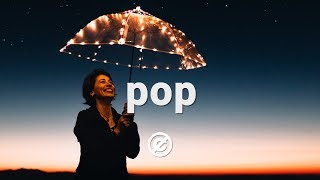 [Non Copyrighted Music] Carl Storm - With You In The Morning [Pop]
Help You Out (ft. Jonathon Robins) – Leonell Cassio (No Copyright Music)
BVRNOUT - Take It Easy (feat. Mia Vaile) [NCS Release]
PHI NIX & Hoober - Overdosin [NCS Release]
All The Same – Atch (No Copyright Music)
RYYZN - Waiting on You | ♫ Copyright Free Music
Bad Love (Vocal Edit) – Niwel (No Copyright Music)
Acoustic Folk Instrumental – Hyde - Free Instrumentals (No Copyright Music)
Are you looking for "Acoustic guitar Vocal" to make a cool video-editing for your YouTube channel? This page contains a selection of Acoustic guitar Vocal 2022 year which includes 47 songs. You can use all songs without infringing the copyright, just by checking a license on eProves.
In addition, you can listen to Acoustic guitar Vocal. Our service provides an opportunity to check music for copyright for further editing of your vlogs. It only takes 10 seconds to find a license for a song and will help you increase your earnings from your youtube video blog.
All Acoustic guitar Vocal from the YouTube channel eProves Music ss posted on the Telegram page. No copyright music. Where you can download .mp3 files Acoustic guitar Vocal for free and use them in editing your own video clips.