Bass boosted Free beats
[FREE] Dark Techno / EBM / Industrial Type Beat 'GREEDINESS' | Background Music
Tumi Mathu Mur x Soku Meli Sawte ( Zubeen Garg Mashup ) | Rajashree Saikia | Assamese EDM
Poylow, Harry Taylor, MAD SNAX - Drop In The Ocean (feat. India Dupriez) [NCS Release]
Stay | The Kid LAROI & Justin Bieber | No Copyright Music | English Song | Noc V Remix | Music Box
Anikdote - Turn It Up (No Copyright Music)
[FREE] Dark Techno / EBM / Industrial Type Beat 'TERK' | Background Music
[FREE] Dark Techno / EBM / Industrial Type Beat 'LAKE' | Background Music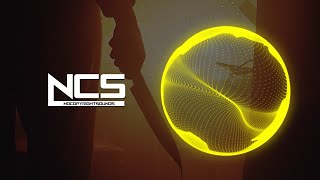 More Plastic & URBANO - Psycho [NCS Release]
Cyberpunk + Electro+ Gaming + Energetic by Infraction [No Copyright Music] / Stay
[FREE] Dark Techno / Cyberpunk / Industrial Type Beat 'ATLAS' | Background Music
Electronic Hybrid Future Bass by Alex-Productions [No Copyright Music] | How Many Times
JOXION - LA VIBE [Arcade Release]
Poylow, Lucky Low, MAD SNAX - Freak Show (feat. India Dupriez) [NCS Release]
MADZI - What You Gonna Do [Arcade Release]
Cesqeaux & Tisoki - Give It To Me [NCS Release]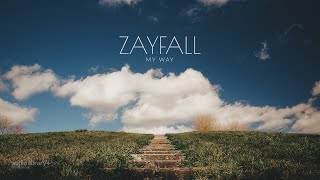 My Way — ZAYFALL | Free Background Music | Audio Library Release
Alan Walker - Dreamer [NCS Release]
(No Copyright Music) Summer Travel Future Bass [Vlog Music] by MokkaMusic / Island of Diving
Brighter Side – Audiodash (No Copyright Music)
Alan Walker - Dreamer (BEAUZ & Heleen Remix) [NCS Release]
Dynamic Chill & Cool Beat No Copyright Fresh Adventure Background Music | Memories by Another Kid
ZOA – Please Find Me [Bass Rebels] Epic Gaming Music Copyright Free Cyberpunk
Happy Sports Vlog EDM by OddVision, Infraction [No Copyright Music] / Summer Energetic Dance
Nick IT - ផ្អែក [พิง] (ARS Remix)
Campfire — Declan DP | Free Background Music | Audio Library Release
🍄 Bouncy Beat No Copyright Free Funky Drums Background Music for Videos | Dream Potion by tubebackr
CITYWLKR & Voicians - Consume Me [NCS Release]
[House] Phantom Sage - Illusions
ROY KNOX & CRVN - The Other Side [NCS Release]
Cederblad & Book - Quiver | Ninety9Lives release
[FREE] Cyberpunk / EBM / Industrial Type Beat 'VANDALZ' | Background Music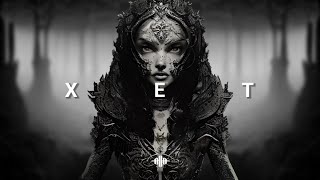 [FREE] Dark Techno / EBM / Industrial Type Beat 'XET' | Background Music
JJD - Can't Say No [NCS Release]
[FREE] Dark Techno / EBM / Industrial Type Beat 'RAISED BY DARKNESS' | Background Music
[FREE] Dark Techno / EBM / Industrial Type Beat 'GENOME' | Background Music
T & Sugah - Cast Away ft. Ayve [NCS Release]
💥 Powerful Action Future Bass No Copyright Workout Adrenaline Background Music | Start by Damtaro
Lunoxis - Courage [Argofox Release]
Phonk Gaming Trap by Infraction [No Copyright Music] / Like This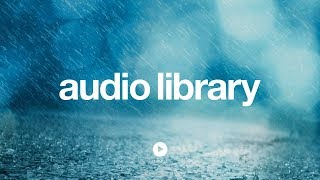 The Darkness – MK2 (No Copyright Music)
[FREE] Dark Techno / EBM / Industrial Type Beat 'NIGHTLEAF' | Background Music
[FREE] Dark Techno / EBM / Industrial Type Beat 'CORROSIVE' | Background Music
[FREE] Dark Techno / EBM / Industrial Type Beat 'ACID FOG' | Background Music
Sport Aggressive Trap by Infraction, OddVision [No Copyright Music] / In The Fire
[FREE] Dark Techno / EBM / Industrial Type Beat 'WARDED' | Background Music
SoundBassHigh - This Love [FMW Release]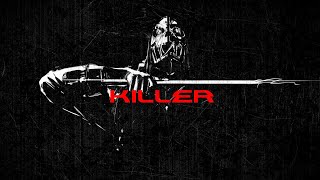 [FREE NO COPYRIGHT BEAT 2022] -- "KILLER" TRAP / HIP HOP / FREESTYLE TYPE INSTRUMENTAL
Are you looking for "Bass boosted Free beats" to make a cool video-editing for your YouTube channel? This page contains a selection of Bass boosted Free beats 2023 year which includes 248 songs. You can use all songs without infringing the copyright, just by checking a license on eProves.
In addition, you can listen to Bass boosted Free beats. Our service provides an opportunity to check music for copyright for further editing of your vlogs. It only takes 10 seconds to find a license for a song and will help you increase your earnings from your youtube video blog.
All Bass boosted Free beats from the YouTube channel eProves Music ss posted on the Telegram page. No copyright music. Where you can download .mp3 files Bass boosted Free beats for free and use them in editing your own video clips.