Cinematic music Dance
🇪🇸 Royalty Free Flamenco Music (For Videos) - "Airoso" by WombatNoisesAudio 💃
Amalfi Coast, Italy 🇮🇹 - by drone [4K]
Cooking – Alex-Productions (No Copyright Music)
Cinematic Action Trailer Background Music | Intense Intro BGM No copyright
'Fiddle-De-Dee' by SilvermanSound 🇬🇧 | Traditional 🇮🇪 Irish Music (No Copyright)
(No Copyright Music) Ramadan [Islamic Music] by MokkaMusic / Ramadan
Dreams Are Pretty — Seoul June | Free Background Music | Audio Library Release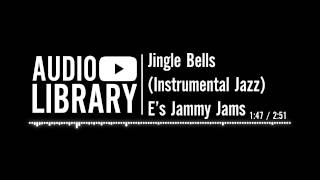 Jingle Bells (Instrumental Jazz) - E's Jammy Jams
Upbeat Fashion Funk by Infraction [No Copyright Music] / Dancing Time
(No Copyright Music) Vlog and Fashion Hip Hop [Hip Hop Beat] by MokkaMusic / Lifestyle
Sport Rock Fitness by Infraction [No Copyright Music] / Waves Of Energy
Inspirational Cinematic Post Rock by Infraction [No Copyright Music] / Discovering
Paraglide – Scandinavianz (No Copyright Music)
RedLionProduction - Comedy Episode (Sneaky Fun Cartoon Copyright Free Music)
(No Copyright Music) Fashion House by MOKKA / Tourist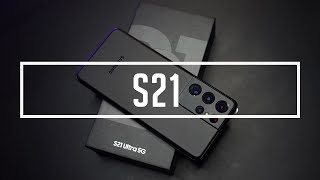 Tech Tv Commercial by Alex Productions ( No Copyright Music ) | Free Music Download | Samsung S21 |
(No Copyright Music) Happy Vlog [Happy Music] by MOKKA / Laughing
Switch It Up – Silent Partner (No Copyright Music)
Percussion Sport Drums by Infraction [No Copyright Music] / Football
Sport Hip-Hop Drums Percussion by Infraction [No Copyright Music] / Body
No Copyright Happy Rock Music | Background Music for Video
Upbeat Fashion Funk by [Infraction No Copyright Music] / Lucky Day
Sport Fashion Opener by Infraction [No Copyright Music] / Typography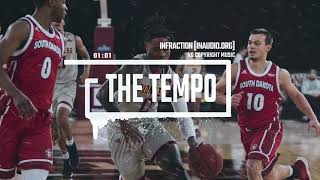 Sport Bass Hip-Hop Beat by Infraction [No Copyright Music] / The Tempo
🎇 Nudisco & Deep House (Royalty Free Music) - "No regrets" by @tubebackr music 🇪🇸
Energetic Sport Hip-Hop Percussion by Infraction [No Copyright Music] / Ninja
Sport Percussion by Infraction [No Copyright Music] / Drop Drum
Fashion Chill Hip-Hop by Infraction [No Copyright Music] / Montevideo
Cooking Food Background Music No Copyright Royalty Free
Food Background Music For Videos No Copyright
FREE MUSIC | Happy Upbeat Corporate by Alex-Productions ( No Copyright Music ) | WORK |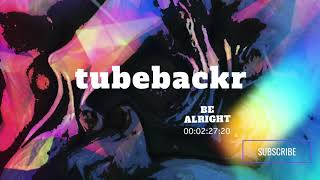 tubebackr - Be alright [Royalty Free Music]
Inspiring Music (Royalty Free Music) Motivational (No Copyright Music) / Tv Shows
The Drive – Kevin MacLeod (No Copyright Music)
Indian Ethnic Hip-Hop by Infraction [No Copyright Music] / India
Anwar Amr - Stomps claps & Beatbox (Copyright Free Music)
'It Just Makes Me Happy' by @Dj Quads Official 🇺🇸 | Happy Vlog Music (No Copyright) 😃
A Good Day On the African Planes – Doug Maxwell, Media Right Productions (No Copyright Music)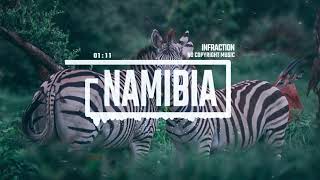 African Cinematic Ethnic by Infraction [No Copyright Music] / Namibia
Spark - KV (No Copyright Music) | Release Preview
Kye Kye - Doug Maxwell/Jimmy Fontanez
Life Doesn't Escape Us – Sapajou (No Copyright Music)
Sport Stylish Hip-Hop by Infraction [No Copyright Music] / Just
Energetic Sport Percussion by Infraction [No Copyright Music] / Angry Dad
Funk Cooking Music by MOKKA [No Copyright Music] / Old Jeans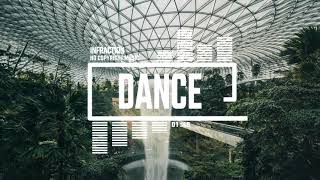 Upbeat Creative Future Pop by Infraction [No Copyright Music] / Dance
Upbeat Acoustic Vlog by MOKKA [No Copyright Music] / Journey
They Didn't Know It Was Impossible – Sapajou (No Copyright Music)
🌋 Ambient Trap & Downtempo (Music For Videos) - "Flow" by Nomyn 🇫🇷
Waltz of the Flowers – Tchaikovsky (No Copyright Music)
First Dance - Royalty Free - Emotional Piano Music
Percussion And Claps by Infraction [No Copyright Music] / Tornado
Dreamy Chill Out Royalty Free Deep House Background Music No Copyright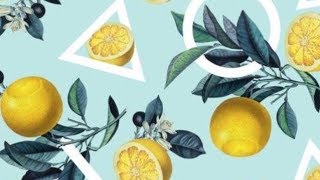 Ehrling - Lounge
Proctor – Topher Mohr and Alex Elena (No Copyright Music)
Ikson - Paradise (Vlog No Copyright Music)
Upbeat Happy Background Music 🎵 (NO COPYRIGHT)
Lethal – Lahar (No Copyright Music)
African Ethnic Cinematic Music by Infraction [No Copyright Music] / Africa
Earth – MusicbyAden (No Copyright Music)
Extreme Sports Music by Alex-Productions ( No Copyright Music ) | Free Music Background | DANGER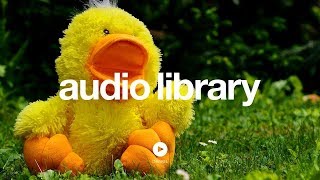 Fluffing a Duck – Kevin MacLeod (No Copyright Music)
Percussion Show - Igor Khainskyi [Audio Library Release] · Free Copyright-safe Music
Are you looking for "Cinematic music Dance" to make a cool video-editing for your YouTube channel? This page contains a selection of Cinematic music Dance 2023 year which includes 65 songs. You can use all songs without infringing the copyright, just by checking a license on eProves.
In addition, you can listen to Cinematic music Dance. Our service provides an opportunity to check music for copyright for further editing of your vlogs. It only takes 10 seconds to find a license for a song and will help you increase your earnings from your youtube video blog.
All Cinematic music Dance from the YouTube channel eProves Music ss posted on the Telegram page. No copyright music. Where you can download .mp3 files Cinematic music Dance for free and use them in editing your own video clips.