Vocal Dance music
Nobody – Aftertune (No Copyright Music)
Nekzlo - Someday (feat. Ida Ganes)
✝️ Latin Pop With Spanish Vocals (Music For Videos) - "Mamacita" by Mike Leite 🇫🇷
INOSSI - Never Alone (feat. Ulrick Lönnqvist)
About You - de Pablos | Royalty Free Background Music For YouTube Videos No Copyright For Content
☀️ No Copyright Summer Vlog Background Music - 'Heat Of The Summer' by Markvard & Luke Bergs
Niwel - Your Love (Vlog No Copyright Music)
Dizaro - Oh My! (Vlog No Copyright Music)
Pierse & Sarah Reynolds - Wherever You Go (Vlog No Copyright Music)
Thomas Weiss - Ghost in the Machine | Ninety9Lives Release
Escape – HaTom & Rofeu (No Copyright Music)
JJD, Time To Talk, Azertion - Street Lights (Feat. Axollo)
Jade Key - Ransom (feat. Mary Sweet) | Ninety9Lives Release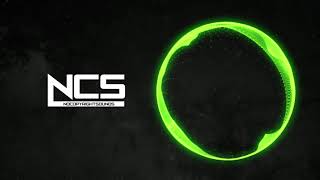 Raven & Kreyn x Moji x Illusion - Dream Forever [NCS Release]
Diviners ft. Philly K - Savannah (No Copyright Music)
Deflo & Lliam Taylor - Spotlight (feat. AWA) [NCS Release]
Jacob Tillberg - Heartless (feat. Johnning)
KRMB - Following The Wave (Radio Edit)
Rival x Asketa & Natan Chaim - Superhero In My Sleep [NCS10 Release]
Safety Net - Riot | Royalty Free Music - No Copyright Music | YouTube Music
Fashion Deep House by Infraction and Alexi Action [No Copyright Music] / Galaxy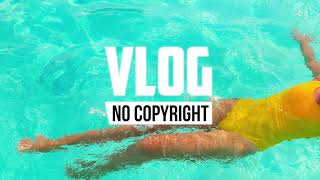 DayFox - You Are Everything (Vlog No Copyright Music)
HAVANA - Camila Cabello 🎵 [NO COPYRIGHT REMIX]
[No Copyright Music] Lyoko - Together (feat. Shauna Cardwell) [House]
JJD & Eline Esmee - In Another Life
Revelries & Henri Purnell - Feel It Still (No Copyright Music)
Castle in the sky – Rofeu (No Copyright Music)
BlackGummy & Colleen D'Agostino - SuperHuman | Ninety9Lives Release
Not The King - My Go Away Dream [Royalty Free Vlog Music]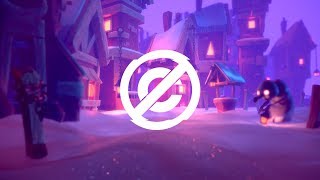 DJ Quads - Boppin Christmas / No Copyright Christmas Music
Sub Urban - Cradles [NCS Release]
JJD - A New Adventure (Feat. Molly Ann)
Waroxe - I Can Feel The Sun [FTUM Release] · House / Pop Background Music
Johny Grimes - That's Life [FTUM Release] · Pop / Tropical Background Music
TheFatRat & Anjulie - Love It When You Hurt Me [Chapter 9]
🌞 Summer & Electro Saxophone (Music For Videos) - "My Old East Coast" by Vendredi 🇫🇷 🇳🇱
Enchanté – Vendredi (No Copyright Music)
🎷 Royalty Free Sax House Music - "Shiva" by Luke Bergs 🇦🇹
DigitalTek & Danny Boyle - Spanish Love [Bass Rebels] No Copyright Music Vlog Summer
🌈 Royalty Free Pop Dance Music (For Videos) - "Only One" by Nck 🇮🇹
Wake Up (feat. ROMY DYA) – Wataboi (No Copyright Music)
[Non Copyrighted Music] Jens East - Running (feat. Elske) [Deep House]
TheFatRat & Cecilia Gault - Violet Sky [Chapter 6]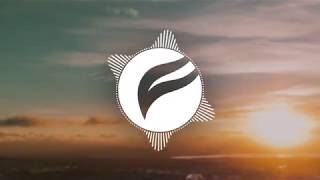 Lundh & Jon Becker - Tonight
Real Hypha - Getaway (feat. Dan Millward)
Dj Quads - Soul (No Copyright Music)
Misty Fantasy - Vendredi [Audio Library Release] · Free Copyright-safe Music
Dj Quads - Dream Life (Copyright Free Music)
King CAAN ft. ELYSA - Go Again (Vlog No Copyright Music)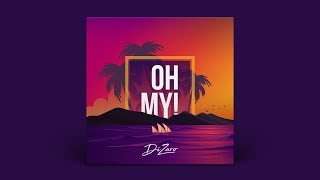 DIZARO - Oh My!
TheFatRat & Anjulie - Close To The Sun (Vlog No Copyright Music)
Stay Here – LiQWYD & Carl Storm (No Copyright Music)
ROFEU - Castle In The Sky (Vlog No Copyright Music)
Ikson - Think U Know (Official)
🛡️ Melodic Trap Music [Free Beat] "Someday" by Lonely Fun 🇨🇱
Worth A Try (ft. Serena Rutledge) – Leonell Cassio (No Copyright Music)
[Deep House] Telephone Life - Smile [No Copyright Music] [Vlog Music]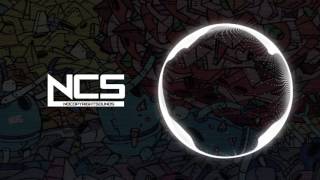 bvd kult - Made Of Something (feat. Will Heggadon) [NCS Release]
Out Of Time (ft. Lily Hain) – Leonell Cassio (No Copyright Music)
Nervous – Dylan Emmet (No Copyright Music)
Are you looking for "Vocal Dance music" to make a cool video-editing for your YouTube channel? This page contains a selection of Vocal Dance music 2022 year which includes 106 songs. You can use all songs without infringing the copyright, just by checking a license on eProves.
In addition, you can listen to Vocal Dance music. Our service provides an opportunity to check music for copyright for further editing of your vlogs. It only takes 10 seconds to find a license for a song and will help you increase your earnings from your youtube video blog.
All Vocal Dance music from the YouTube channel eProves Music ss posted on the Telegram page. No copyright music. Where you can download .mp3 files Vocal Dance music for free and use them in editing your own video clips.