Drum and Bass Epic
[Cyberpunk No Copyright] Extra Terra, Infraction- Void / Gaming Music
Starry Naga - Modern Hip-Hop [Copyright Free] 2K
Cinematic Adventure Epic Romantic by Infraction [No Copyright Music] / Daylight
Crash - Action Background Music For Videos and Game Streams (Creative Commons)
Escape – Pokki Dj (No Copyright Music)
Zack Merci - Kadak (feat. Nieko & Blxk Trey) [NCS Release]
ANGELPLAYA - LET THEM HAVE IT [NCS Release]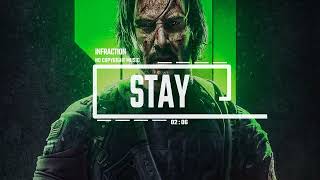 Cyberpunk + Electro+ Gaming + Energetic by Infraction [No Copyright Music] / Stay
N3WPORT x Britt Lari - Paradise [NCS Release]
Sport Racing Phonk by Infraction, Emerel Gray [No Copyright Music] / Sekiro
Typical - Wake Up [FMW Release]
ANGELPLAYA - PSYCHOPATHIC [NCS Release]
WATEVA - What I Say (Thorne Remix) [NCS Release]
Poylow, Lucky Low, MAD SNAX - Freak Show (feat. India Dupriez) [NCS Release]
ATSMXN, XTOM - Enemies [NCS Release]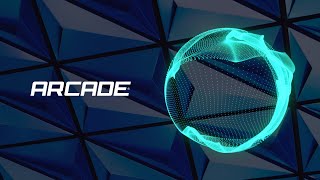 MADZI - What You Gonna Do [Arcade Release]
Cesqeaux & Tisoki - Give It To Me [NCS Release]
Call of Duty WWII Soundtrack: Hurtgen
Call of Duty WWII Soundtrack: Untoten Requiem
Call of Duty WWII Soundtrack: Nazi Zombies Main Theme
VØJ & ATSMXN - Blade Fury [NCS Release]
Rxm リム - CONNECTION [NCS Release]
Epic Heroic Cinematic (No Copyright Music) by MokkaMusic / The Lionsheart's Anthem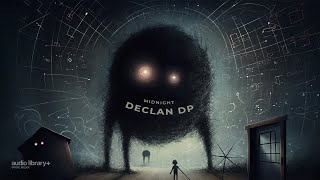 Midnight — Declan DP | Free Background Music | Audio Library Release
Cinematic Tense Dramatic by Infraction [No Copyright Music] / Diabolus
ANGELPLAYA - PLAYAS NEVER DIE [NCS Release]
Alan Walker - Dreamer (BEAUZ & Heleen Remix) [NCS Release]
Liam.M - The Divide [Bass Rebels] Epic Music No Copyright Deep House
ZOA – Please Find Me [Bass Rebels] Epic Gaming Music Copyright Free Cyberpunk
Cinematic Trailer Orchestra by Infraction [No Copyright Music] / Glorious Hero
Techno Acid Rave by Infraction [No Copyright Music] / Cyberacid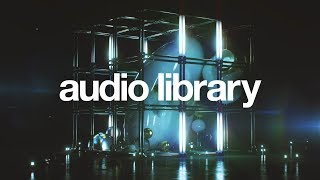 Replicant World – Mike Chino (No Copyright Music)
Hour Of The Witch by Scott Buckley [ Cinematic / Dark / Scary / Halloween ] | free-stock-music.com
Time to Go - Max Surla & Media Right Productions
Rock Western Country Tv Show by Infraction [No Copyright Music] / Dark Country
Horror Background Music for Videos - Atmospheric Music - scary, suspenseful sounding
RYYZN - Cherry Pie | ♫ Copyright Free Music
Lunoxis - Courage [Argofox Release]
Warriyo - Mortals (feat. Laura Brehm) (ELPORT Remix) | ♫ Copyright Free Music
✔️ NO COPYRIGHT MUSIC: Miguel Johnson - Good Day To Die
borne - Bonfire ft. imallryt [NCS Release]
Cinematic Dramatic Trailer by Infraction [No Copyright Music] / True Hero
Phonk Gaming Trap by Infraction [No Copyright Music] / Like This
Operator Error - Gunnar Olsen / Workout (No Copyright Music)
Tragedy - Alex-Productions [ Epic Cinematic Dramatic ] Classical Soundtrack [ FREE NO COPYRIGHT ]
At Launch - Kevin MacLeod
Cinematic Adventure Dramatic by Infraction [No Copyright Music] / Everest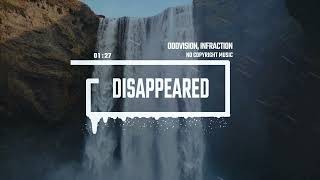 Cinematic Trailer by OddVision, Infraction [No Copyright Music] / Disappeared
[FREE] Dark Techno / EBM / Industrial Type Beat 'NIGHTLEAF' | Background Music
Evan King - Enchiridion [Epic/Orchestral/Cinematic][MFY - No Copyright Music]
(No Copyright Music) Sport Electro Rock by MokkaMusic / Stamina
Cinematic Documentary Music by Alex-Productions (No Copyright Music) Background Music | Soundtrack |
Trailer Adventure Cinematic by Infraction [No Copyright Music] / Distance
Birch - Pray For You [NCS Release]
Epic Adventure No Copyright Music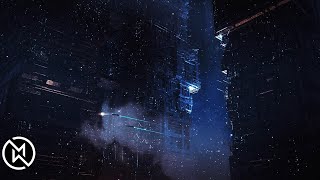 Social Kid - EBM
Jamaster A - I'm So Fly | Ninety9Lives Release
Rameses B & SOUNDR - Good With It [NCS Release]
Render - Timbra [Royalty Free Music]
HALLOWEEN Horror Thriller Suspense by Infraction [No Copyright Music] / Psycho
(No Copyright Music) Dark Midtempo [Cyber Darkwave] by MokkaMusic / Vigilante
🃏 Trance & Drums (Royalty Free Music) - "THE TREE" by Jeff Thomas 🇺🇸
Are you looking for "Drum and Bass Epic " to make a cool video-editing for your YouTube channel? This page contains a selection of Drum and Bass Epic 2023 year which includes 222 songs. You can use all songs without infringing the copyright, just by checking a license on eProves.
In addition, you can listen to Drum and Bass Epic . Our service provides an opportunity to check music for copyright for further editing of your vlogs. It only takes 10 seconds to find a license for a song and will help you increase your earnings from your youtube video blog.
All Drum and Bass Epic from the YouTube channel eProves Music ss posted on the Telegram page. No copyright music. Where you can download .mp3 files Drum and Bass Epic for free and use them in editing your own video clips.