Drum and Bass Future
The Arcturians & Defunk - Emotions [NCS Release]
Raptures & DigEx - Feel [NCS Release]
Shiah Maisel & ESAI - Away From Me [NCS Release]
STAR SEED & Cafe Disko - Innocent (feat. Michaella) [NCS Release]
Cyberpunk Dynamic Dislyte Style by Infraction [No Copyright Music] / Detonate
Keerthin - Escape [NCS Release]
Cartoon - On & On (Feat. Daniel Levi) (nuumi Remix) [NCS Release]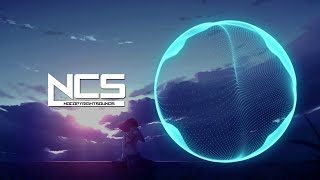 Arya & blankfaces - Daydream [NCS Release]
MILANE & Greg Aven - Like You [NCS Release]
Jay Eskar - To The Top (feat. Srikar) [NCS Release]
Tisoki & Cajama - Feelings [NCS Release]
Raven & Kreyn - In The Air [NCS Release]
DigEx - Fall In Love [NCS Release]
Abstrakt - Nobody Else [NCS Release]
Crystal Drop - Flight of Fancy [Creative Commons]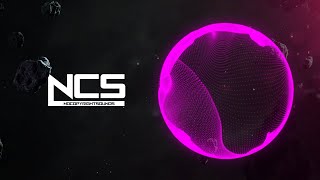 Anna Yvette - Running Out of Time [NCS Release]
Mblue - Too Much Power | Ninety9Lives Release
if found - Dead of Night (VIP) [NCS Release]
Kato, Spyker, TOBSIK - Odyssey [NCS Release]
Jay Eskar & Doxed - Let's Run Away (feat. Rico 56) [NCS Release]
[FREE] Cyberpunk / Midtempo / Dark Electro Type Beat 'REPLICANT' | Background Music
Sport Aggressive Trap by Infraction [No Copyright Music] / Loony
[No Copyright Music] Giraffe Squad - Wait For Me [Instrumental Trap]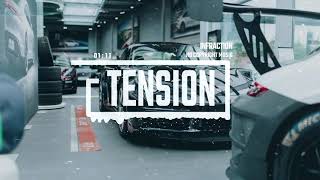 Sport Power Trap by Infraction [No Copyright Music] / Tension
Corporate Event Background [No Copyright Music] / Development
DOCTOR VOX - Neon Lights [Royalty Free Music]
Cyberpunk Game Stream Music by Infraction [No Copyright Music] / Cyberguitar
GRÄF - Money | ♫ Copyright Free Music
🦿 Futuristic & Electronic (Royalty Free Music) - "NEON UNDERWORLD" by @Punch Deck
Dwonji - COME UP [NCS Release]
Lochlainn - The Garden [NCS Release]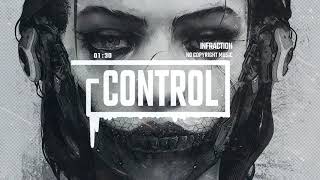 Cyberpunk Computer Game by Infraction [No Copyright Music] / Control
⛓ Cyberpunk No Copyright Free Energetic Electronic Background Music - 'GLORY' by Aylex
Racing Sport Gaming by Alex-Productions [No Copyright Music] / RACING | FREE MUSIC DOWNLOAD |
OVSKY - Time [NCS Release]
Sam Ourt & FERGO - Love Me [NCS Release]
Slashtaq & Wanden - Full Speed Ahead [NCS Release]
Mo Falk & OVSKY - Home [NCS Release]
(No Copyright Music) Technology Abstract Future Bass [Commercial Music] by MokkaMusic / Bionic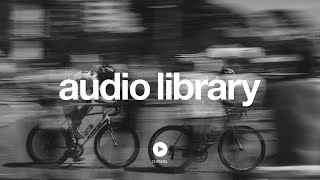 Breathe (feat Dimi Marc) – Axl & Arth (No Copyright Music)
AfterInfinity - Solstice [Royalty Free Music]
Inova - Burst [Argofox Release]
SPACEJUMP - Get Down [Argofox Release]
SirensCeol - Stay [NCS10 Release]
NVLA - Hot Sauce | Ninety9Lives Release
FLERO - Shade | Ninety9Lives Release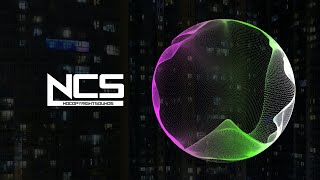 Jonth, Tom Wilson, Facading, MAGNUS, Jagsy, Vosai, RudeLies & Domastic - Heartless [NCS10 Release]
Big Giant Circles - Recovery | Ninety9Lives Release
(No Copyright Music) Dance Party [Future House] by MOKKA / Let's Dance
[Non Copyrighted Music] Dasvin - Phoenix [Electronic]
Gaming Cyberpunk Techno by Infraction [No Copyright Music] / Lie
(No Copyright Music) Space Technologies [Technology Music] by MOKKA / Lunatiс
DRW – Acid Break [Drum & Bass] 🎵 from Royalty Free Planet™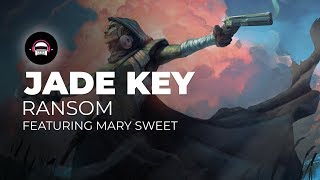 Jade Key - Ransom (feat. Mary Sweet) | Ninety9Lives Release
Tobu - Lost [NCS10 Release]
Sport Rhythmic Workout by Infraction [No Copyright Music] / Juicy
Clarv - Arcade Mode (Future Bass Music No Copyright)
'Worth A Try' by Leonell Cassio 🇸🇪 | Electropop Music (No Copyright) 🎵
[Non Copyrighted Music] Jens East - Nightrise [Electronic]
Raven & Kreyn x Moji x Illusion - Dream Forever [NCS Release]
Paris Looky - Outline [YFC Release]
Are you looking for "Drum and Bass Future " to make a cool video-editing for your YouTube channel? This page contains a selection of Drum and Bass Future 2023 year which includes 343 songs. You can use all songs without infringing the copyright, just by checking a license on eProves.
In addition, you can listen to Drum and Bass Future . Our service provides an opportunity to check music for copyright for further editing of your vlogs. It only takes 10 seconds to find a license for a song and will help you increase your earnings from your youtube video blog.
All Drum and Bass Future from the YouTube channel eProves Music ss posted on the Telegram page. No copyright music. Where you can download .mp3 files Drum and Bass Future for free and use them in editing your own video clips.