Dubstep Gaming music
Cryztal Grid – Colorverse [Bass Rebels] Dubstep Gaming Music No Copyright
N3WPORT x Britt Lari - Paradise [NCS Release]
Infraction, MOKKA- Meds [Cyberpunk Music]
JOXION - LA VIBE [Arcade Release]
MADZI - Let's Play [Arcade Release]
MADZI - What You Gonna Do [Arcade Release]
Sport Stylish Dubstep by Infraction [No Copyright Music] / So High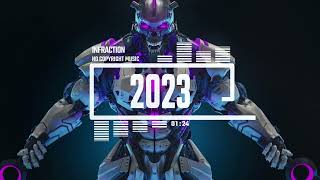 Cyberpunk Aggressive Electro by Infraction [No Copyright Music] / 2023
(No Copyright Music) Cyberpunk Dubstep [Cyber Darkwave] by MokkaMusic / Night Shift
EkkoFox - Fox Stuff [Argofox Release]
borne - Bonfire ft. imallryt [NCS Release]
God's Warrior - By Your Side [Arcade Release]
if found - feel someth!ng [NCS Release]
Sharks - Shiver [NCS Release]
High Scarlet - Advocate [Creative Commons]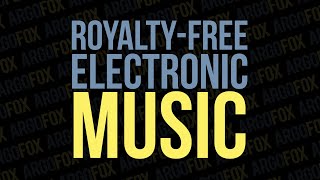 Northern Born - Tilt [Argofox Release]
iFeature - Insanity [Arcade Release]
[Non Copyrighted Music] Tarpey - The Eleventh Hour [Electronic]
NAWN - Speechless [ Melodic Dubstep ] Future Bass, EDM [ FREE NO COPYRIGHT MUSIC ]
potatofries - turn off your lights [Bass Rebels] Background Music For Gaming No Copyright
Onigiri & BearPoint! - Void Termina
Disfigure - Blank (Free Dubstep Music)
Infraction - Sport Music (Royalty Free Music) (Trap No Copyright music) / Boom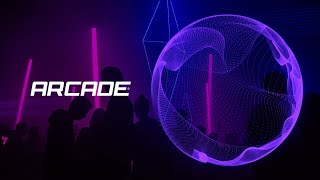 JOXION - All Access [Arcade Release]
if found x nøll - die 4 u (feat. damnboy!) [NCS Release - Music Video]
NO QVLT - Neomorph [Arcade Release]
MADZI & ETikka - Blind Heart [Arcade Release]
VSTHETIK - Revenge & Depression
Sekai & Lynz Munich - Cave (Royalty Free Music)
Elektronomia - Crossed Paths (No Copyright Dubstep Music)
Netrum - Kinetic (No Copyright Music)
TheFatRat - Windfall (No Copyright Music)
🔗 Cool Upbeat Action No Copyright Free Energetic Intro Hype Background Music | Endless by Damtaro
NCS Mashup - Biggest NoCopyrightSounds Songs
Arya - Don't Know Why [NCS Release]
borne - Out Of Here [NCS Release]
CADMIUM & Shiah Maisel - Blame It On Me [NCS Release]
Gaming Dubstep by Infraction, Emerel Gray [No Copyright Music] / Your Love
Everen Maxwell - Bot Fight [NCS Release]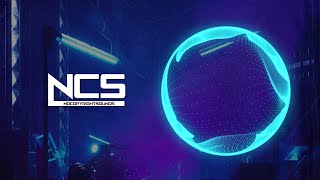 Papa Khan - AWOL [NCS Release]
RDLS & Facading - Come Alive [NCS Release]
Arya, borne & Lynzz - Need U [NCS Release]
Everen Maxwell - Hyperphantasia [NCS Release]
Zack Merci X CRVN - Nobody [NCS Release]
More Plastic - Old School [NCS Release]
Djjaner - The Hallucination
Are you looking for "Dubstep Gaming music" to make a cool video-editing for your YouTube channel? This page contains a selection of Dubstep Gaming music 2023 year which includes 446 songs. You can use all songs without infringing the copyright, just by checking a license on eProves.
In addition, you can listen to Dubstep Gaming music. Our service provides an opportunity to check music for copyright for further editing of your vlogs. It only takes 10 seconds to find a license for a song and will help you increase your earnings from your youtube video blog.
All Dubstep Gaming music from the YouTube channel eProves Music ss posted on the Telegram page. No copyright music. Where you can download .mp3 files Dubstep Gaming music for free and use them in editing your own video clips.