Hip Hop Gaming music
NEFFEX - Statement 🚨[Copyright Free]
Dirty Palm & Benix - Legacy [NCS Release]
Syntact - Shallow [NCS Release]
NEFFEX - Hustlin' 💰 [Copyright Free]
GRÄF - Money | ♫ Copyright Free Music
Dwonji - COME UP [NCS Release]
GORILLAZ - Clint Eastwood 🎵 [NO COPYRIGHT REMIX]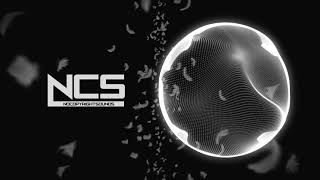 Neoni - LEVITATE [NCS Release]
Vanilla – MELURAN (No Copyright Music)
M.I.M.E x The LJ - Push The Gas [NCS Release]
NEFFEX - Don't Wanna Let Myself Down 🤝 [Copyright Free]
NEFFEX - With You [Copyright Free]
NEFFEX - Ready to Go 🏍🤘[Copyright Free]
Dirty Palm - Ropes (feat. Chandler Jewels) [NCS10 Release]
NEFFEX - Manifest It 🔮 [Copyright Free]
Drill Type Beat "Smoking" Trap Instrumental (JMBeatz x Art.tour)
Latin Fashion Trap by Infraction [No Copyright Music] / El Alto
NEFFEX - Born A Rockstar 🔥 [Copyright Free]
[FREE] Hard Beat | House/Trap Beat "Go Faster" Trap Instrumental 2021 (Prodby Sytrus)
Trap Sport Gaming Music by Alex- Productions ( No Copyright Music ) Free Music | PLAY THIS GAME |
[FREE for Profit] Future Hard Trap Type Beat (Prod. JoeMama)
Squadda B | Squadda Bambino Tumblr
Phibes - Bad Boy (No Copyright Music)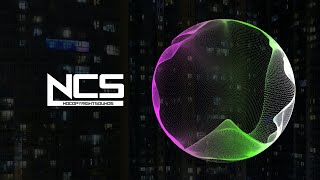 Jonth, Tom Wilson, Facading, MAGNUS, Jagsy, Vosai, RudeLies & Domastic - Heartless [NCS10 Release]
NEFFEX - How's It Supposed To Feel ✨ [Copyright Free]
Jens East - Nightrise | ♫ Copyright Free Music
TIK TOK [ FREE USE ] - RAAL - Dimah [ Creative Commons,Trap,Arab] [No Copyright Sound]
[FREE] Trumpet, Drake x Glass Animals Type Beat "INVASION 2" 👽 (Prod. Cvlmer)
SHANTI - Extreme (Agressive Trap Copyright Free Music)
JJD, Time To Talk, Azertion - Street Lights (Feat. Axollo)
Jorm - Would You Forgive (Vlog No Copyright Music)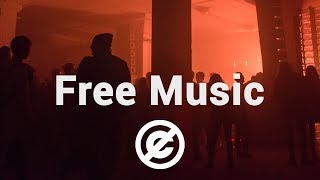 [Non Copyrighted Music] Jens East - Nightrise [Electronic]
Lo-Fi, Hip-Hop, Trap Instrumental Beat [No Copyright Sound] [ FREE USE MUSIC ] - FAYZED - Jungo
Hard Trap, Chill Beat, Hip Hop, Vlogs [NoCopyrightSound] [FREEUSEMUSIC] - FayzedxLinckup - Flatline
FAYZED - HEAD SPACE - MELODIC BACKGROUND BEAT - HIP HOP INSTRUMENTAL [ FREE NO COPYRIGHT MUSIC ]
NEFFEX - Careless | ♫ Copyright Free Music
Chill Trap, Chill Beat, Hip Hop, Vlogs [No Copyright Sound] [ FREE USE MUSIC ] - FAYZED - Ocean
[SHORT RAP BEAT] Trap, Hip-Hop&Rap BASS Instrumental [No Copyright Sound] [FREEUSEMUSIC] - ImJohne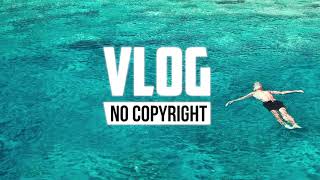 Nekzlo - Alive (Vlog No Copyright Music)
Not The King - Messages [Royalty Free Stock Music] **Drop at 01:55**
[No Copyright Sound] Dubstep [Glitchhop, EDM] [ FREE USE MUSIC ] - WTF - Xivine ft. Brimroth
JJD & Eline Esmee - In Another Life
[Glitch Hop] Montee - Tape Machine — No Copyright Music
AÅSH - Lifelight | Ninety9Lives Release
JJD - Adventure [NCS Release]
[FREE] SPONGEBOB TYPE BEAT | SKI MASK x JOEY TRAP x MEME RAP TYPE BEAT | PROD. BY ShyGuy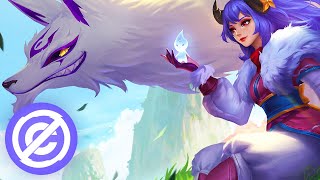 PLEEG - I Don't Know · Copyright Free Music
Yumi - Lights | Ninety9Lives Release
Sport Percussion Energetic Hip-Hop by Infraction [No Copyright Music] / Colorful Vibes
Sport Aggressive Trap by Infraction [No Copyright Music] / Louder
Sport Car Intro Trap by Infraction [No Copyright Music] / Temperature
[FREE] Lo-fi / Electro Rap Type Beat 'Fever' | Aim To Head
Duko - Keep My Bass | Ninety9Lives release
(FREE) Smino x Monte Booker Type Beat - "Jelly"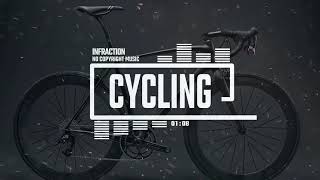 Epic Sport Bike by Infraction [No Copyright Music] / Cycling
Hush - Freaky [NCS Release]
BEATCORE & Mr. Welch - Forever | Ninety9Lives release
Synktra - Escape | Ninety9Lives release
Poylow - Victory (feat. Godmode) [NCS Release]
Kadenza - Harpuia [NCS Release]
❰Chillstep❱ Sappheiros - Moments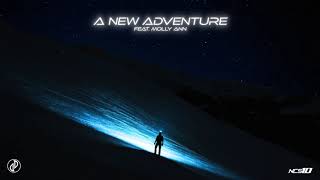 JJD - A New Adventure (Feat. Molly Ann)
Persia - Next Route (No Copyright Music) | Release Preview
NEFFEX - INSPIRED 🚀 [Copyright Free]
[FREE] ETERNAL YOUTH - Rude 🎵 [NO COPYRIGHT REMIX]
[RAP BEAT] Trap BASS , Hip-Hop&Rap Instrumental [No Copyright Sound] [ FREE USE MUSIC ] - Falcon
INDIAN TRAP MUSIC: SUBODH SU2 - Lite Flow
NEFFEX - IT'S ONLY WORTH IT IF YOU WORK FOR IT 💪 [Copyright Free]
Tavs - Drift Away [Argofox Release]
Audio Hertz | Finally The Sun
Are you looking for "Hip Hop Gaming music" to make a cool video-editing for your YouTube channel? This page contains a selection of Hip Hop Gaming music 2022 year which includes 195 songs. You can use all songs without infringing the copyright, just by checking a license on eProves.
In addition, you can listen to Hip Hop Gaming music. Our service provides an opportunity to check music for copyright for further editing of your vlogs. It only takes 10 seconds to find a license for a song and will help you increase your earnings from your youtube video blog.
All Hip Hop Gaming music from the YouTube channel eProves Music ss posted on the Telegram page. No copyright music. Where you can download .mp3 files Hip Hop Gaming music for free and use them in editing your own video clips.