Instrumental Gaming music
Stickerbush Symphony - Super Smash Bros. Ultimate
City Trial - Super Smash Bros. Ultimate
Adventure Cinematic Orchestral by Infraction [No Copyright Music] / Story of Us
Epic Sci-Fi Trailer by Alex-Productions ( No Copyright Music ) | Free Music | Eternals
PLANET ZERO | Most Powerful Epic Sci-Fi Music | Copyright Free Music
FORGOTTEN LAND | Powerfull Epic Dramatic Sci-fi Music | Copyright Free
Epic Heroic Trailer by Infraction [No Copyright Music] / New Hero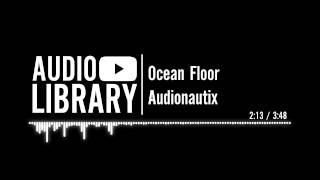 Ocean Floor - Audionautix
Everen Maxwell - A Day at Sea [NCS Release]
[FREE] Karl Casey x Aim To Head - Machina | Cyberpunk / Darksynth / Industrial
Motivational Background Music No Copyright || Epic Background Music No Copyright
Inspiring background music no copyright || Epic Background music no copyright Motivational Music
Epic Inspirational and Cinematic Motivational Background Music | No Copyright
Cross Your Heart - Super Smash Bros. Ultimate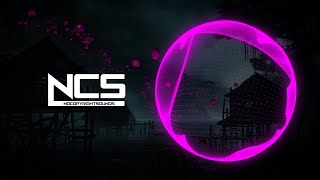 Raptures - Spark [NCS Release]
Epic Cinematic Trailer by Alex-Productions (No Copyright Music) Free Gaming Music for Video | ELITE
[ Sad Orchestral Soundtrack ] Cosmic, Epic, Cinematic [ FREE NO COPYRIGHT MUSIC ] Scott Buckley
Tragedy – Alex-Productions (No Copyright Music)
Inspirational Piano by Infraction [No Copyright Music] / November
[ FREE NO COPYRIGHT MUSIC ] Magic, Classical [ Folk Type Instrumental ]Vlad Gluschenko - Rondo
🗡️ Royalty Free Medieval Music - "Battle Of The Creek" by Alexander Nakarada 🇳🇴
'Fiddle-De-Dee' by SilvermanSound 🇬🇧 | Traditional 🇮🇪 Irish Music (No Copyright)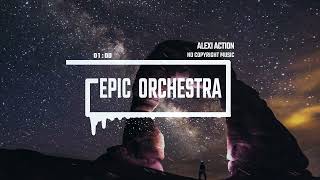 Epic Cinematic Orchestra by Alexi Action (No Copyright Music)
⚗️ Mysterious & Inspiring (Music For Videos) - "The Climb" by Scott Buckley 🇦🇺
Ocarina of Time Medley - Super Smash Bros. Ultimate
Scheming Weasel - Metal Version [ft. Kevin MacLeod]
[No Copyright Music] - Cute bgm (funny/piano/daily/cute/bgm)
Cinematic Sad Emotional Trailer by Infraction [No Copyright Music] / Reykjavik
Cinematic Racing Hip-Hop by Infraction [Copyright Free Music] / Endgame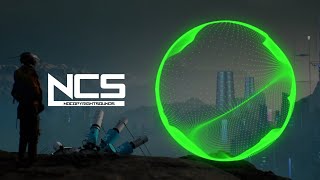 Egzod, Maestro Chives & Alaina Cross - No Rival [NCS Release]
Música épica #117 Épica cinemática (No Copyright)
James Roche - Away [NCS Release]
(No Copyright Music) Emotional Epic [Orchestral Music] by MokkaMusic / Wonderful Day
Highland Song by Alexander Nakarada [ Fantasy / World / Celtic / Metal ] | free-stock-music.com
Epic Travel by Alexi Action (No Copyright Music) /Adventure Epic Travel
🤯 Epic Trailer (Royalty Free Music) - "ELITE" by @alexproductionsnocopyright 🇮🇹
Cinematic Heroic Blockbuster by Infraction [Copyright Free Music] / Hot Ice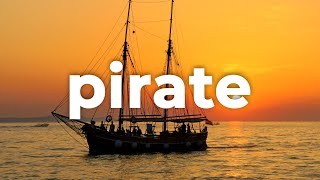 ☠️ Royalty Free Pirate Music - "Pirates Of The Quarantine" by Alexander Nakarada 🇳🇴
Battle! [Elite Four] /Battle! [Solgaleo/Lunala] - Super Smash Bros. Ultimate
Hard Trap Beat - $UICIDEBOY$ - Type Instrumental [ FREE NO COPYRIGHT MUSIC ] FAYZED - MONEY
Trailer Action Dramatic Movie by Infraction [No Copyright Music] / Spirit of War [STOP THE WAR]
Inspiring Cinematic Background Music by Infraction [No Copyright Music] / Fantasia
Anwar Amr - Epic Cinematic Background (Copyright Free Music)
Cinematic Uplifting Emotional by Infraction [No Copyright Music] / Oslo
Awards by Alexi Action (No Copyright Music)/Epic Cinematic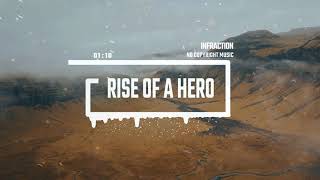 Trailer Cinematic Dramatic by Infraction [No Copyright Music] / Rise of a Hero
Batman Style Trailer by Infraction [No Copyright Music] / Rise of the Legends
[No Copyright Sound] Dubstep Bass [ Electronic ] [ FREE USE MUSIC ] XEFSketch - machine
(No Copyright Music) Dramatic Epic [Epic Music] by MokkaMusic / Invasion
[FREE] Cyberpunk / Midtempo / Dark Electro Type Beat 'REPLICANT' | Background Music
'Light in Dark Places' by Scott Buckley 🇦🇺 | Calm Epic Music (No Copyright) 💡
Are you looking for "Instrumental Gaming music" to make a cool video-editing for your YouTube channel? This page contains a selection of Instrumental Gaming music 2023 year which includes 173 songs. You can use all songs without infringing the copyright, just by checking a license on eProves.
In addition, you can listen to Instrumental Gaming music. Our service provides an opportunity to check music for copyright for further editing of your vlogs. It only takes 10 seconds to find a license for a song and will help you increase your earnings from your youtube video blog.
All Instrumental Gaming music from the YouTube channel eProves Music ss posted on the Telegram page. No copyright music. Where you can download .mp3 files Instrumental Gaming music for free and use them in editing your own video clips.