Meditation music Instrumental
Noble Dub – Silent Partner (No Copyright Music)
AERØHEAD - HAVEN - Future Garage - Chill Relax - Background Instrumental [ FREE NO COPYRIGHT MUSIC ]
LiQWYD - Love [ FREE NO COPYRIGHT MUSIC ] Chill Ambient Beat, Vlog Background Instrumental
Positive Start by Mixaund [ Corporate / Motivational ] | free-stock-music.com
Mulle - Where To Go?! (Vlog No Copyright Music)
♾️ Free Piano Music For YouTube - "Purpose" by Jonny Easton 🇬🇧
Seeger - John Deley and the 41 Players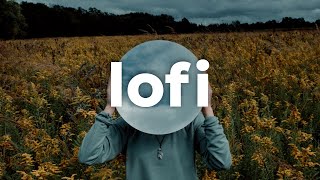 🤧 Emotional Lofi Instrumental (Music For Videos) - "Miss You" by Middle Child 🇺🇸
Upbeat Event Vlog Music by Infraction [No Copyright Music] / In My Memory
Sounds by Alexander Nakarada [ Electronica / Piano / Soundtrack ] | free-stock-music.com
🕈 Royalty Free Celtic Music (For Videos) - "Nomadic Sunset" by Alexander Nakarada 🇳🇴
Chill Electronic Trap by Infraction [No Copyright Music] / Mesto
[No Copyright Music] Cody - Ambient Guitar #3
Vein - KV (No Copyright Music) | Release Preview
❰Future Garage❱ Sappheiros - Awake
sun shines through the leaves – Babasmas (No Copyright Music)
Gold Autumn - Calm and Relaxing Piano
Bark – John Deley and the 41 Players (No Copyright Music)
Morning Mood – Grieg (No Copyright Music)
Eine Kleine Nachtmusik – Mozart (No Copyright Music)
Life Doesn't Escape Us – Sapajou (No Copyright Music)
MarcoSouzaa - Shiori [Bass Rebels] Music Vlog No Copyright For YouTube Videos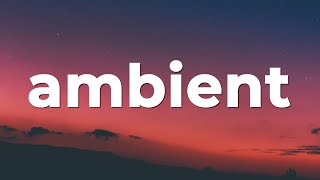 🍂 Ambient Music (No Copyright) - "Helen 2" by Nikos Spiliotis 🇬🇷
Roman Müller - Underdeep (Vlog No Copyright Music)
🚣 Royalty Free Calm Piano Music (For Videos) - "Slowly" by Tokyo Music Walker 🇯🇵
🌺 Royalty Free Indian Electronic Music (For Videos) - "Inspire" by ASHUTOSH 🇮🇳
"Air Hockey Saloon" by Chris Zabriskie
Free To Use Gregorian Chant Music Royalty Free "Camelot Monastery"
Cooper Cannell | Bach Cello Suite No. 1, G Major, Prelude
The 126ers | Missing My Girl
zero-project feat. Roberta Volpi - Sulla pelle umida (2019)
zero-project - Eden (2018)
Sing Along by Alexander Nakarada [ Acoustic / Piano / Folk ] | free-stock-music.com
AERØHEAD - Giving Way (Vlog No Copyright Music)
Reverie (small theme) by _ghost
Lotus Lane – The Loyalist - Preconceived Notions (No Copyright Music)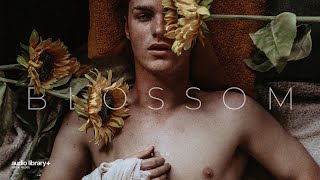 Blossom - SOMM [Audio Library Release] · Free Copyright-safe Music
💤 Relaxing Ambient Instrumental Music (For Videos) - "Ethereal" by Punch Deck
(no copyright music) lofi type beat "cream" | royalty free vlog music | prod. by lukrembo
Ikson - As Leaves Fall (Official)
Underbelly & Ty Mayer | A Hand In The Dark
🍀 Chill Instrumental [Non Copyrighted Music] "Embrace" by @Sappheiros 🇺🇸
Scheming Weasel (faster version) – Kevin MacLeod (No Copyright Music)
Ikson - Horizon (Official)
San Andreas - Vendredi [Audio Library Release] · Free Copyright-safe Music
A Song Named Roses - Broke in Summer (No Copyright Music) | Release Preview
Sappheiros - A World Away (feat. Alli Carter)
🍚 Copyright Free Asian Music - "Path Of The Fireflies" by AERØHEAD
zero-project - Daydream (2019)
zero-project - Evening whispers (2020)
Adventure | Royalty Free Medieval Fantasy Music
Instinct - Wildlife Music - Royalty Free
Cheel | Sunset Dream
Acoustic Folk Instrumental – Hyde - Free Instrumentals (No Copyright Music)
Are you looking for "Meditation music Instrumental" to make a cool video-editing for your YouTube channel? This page contains a selection of Meditation music Instrumental 2022 year which includes 57 songs. You can use all songs without infringing the copyright, just by checking a license on eProves.
In addition, you can listen to Meditation music Instrumental. Our service provides an opportunity to check music for copyright for further editing of your vlogs. It only takes 10 seconds to find a license for a song and will help you increase your earnings from your youtube video blog.
All Meditation music Instrumental from the YouTube channel eProves Music ss posted on the Telegram page. No copyright music. Where you can download .mp3 files Meditation music Instrumental for free and use them in editing your own video clips.