Relax music Lofi
🍃 Chill (Royalty Free Music) - "4AM" by @KaizanBlu 🇬🇧
(FREE) Chill Lofi Hip Hop Beat - Another Day (prod. AHOAMI)
Seafarer & Wandr - Consolation
(FREE) Lofi Hip Hop Beat - My Street (prod. AHOAMI)
Classical Sad, Nostalgic Piano [CINEMATIC NO COPYRIGHT] [FREE USE MUSIC] Scott Buckley - Midvinter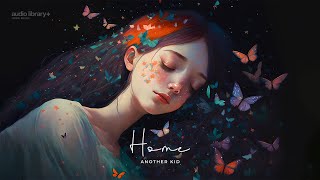 Home — Another Kid | Free Background Music | Audio Library Release
Perspective — IVAAVI | Free Background Music | Audio Library Release
Winter Story (Songe) by Aila Scott [ Cinematic / Ambient ] | free-stock-music.com
Technology Calm lo-fi by OddVision, Infraction [No Copyright Music] / Seasons
Dreamy Soft Relaxing Lo-Fi Hip Hip by Alex-Productions (No Copyright Music) Free Music | Galaxy
🏄 Upbeat Funky No Copyright Free Cool & Bright Hip Hop Background Music for Vlog | Kindness by Aylex
Heart Of The Ocean by Purrple Cat [ Lo-Fi / Hip-Hop / Chill-Hop / Downtempo ] | free-stock-music.com
💔 Pop & Trap (Royalty Free Music) - "BOUND TO BREAK" by XINCLAIR 🇺🇸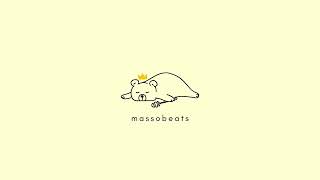 [non copyright music] massobeats - honey jam (lofi aesthetic music)
LAKEY INSPIRED - In My Clouds (Vlog No Copyright Music)
Kerusu - Drifting in Silence
😗 Mellow Beat Instrumental Chill Light Free Background Music with No Copyright | Imagine by Lukrembo
🛀 Soothing & Lofi (Royalty Free Music) - "DAYDREAM" by @KaizanBlu 🇬🇧
(FREE) Lofi Type Beat - Late Evening (prod. AHOAMI)
🤕 Emotional & Sad (Royalty Free Music) - "TOGETHER" by @rexlambomusic 🇷🇺
🚧 Chill & Hip Hop (Royalty Free Music) - "CLOSER" by @KaizanBlu 🇬🇧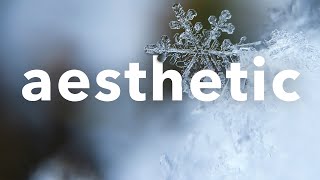 ❄️ Aesthetic Lofi Piano Beat No Copyright Free Soft Winter Background Vlog Music | Creamy by Aylex
Danny Evo - Tis The Season [Bass Rebels] 🎅 Christmas Background Music No Copyright 🎄🎵
Fashion Calm Technology by Infraction [No Copyright Music] / Magazines
(No Copyright Music) Modern Hip Hop Beat [Stylish Music] by MokkaMusic feat. ROBOHORSE / Tropics
🎧 Calm Chill Downtempo Beat No Copyright Free Relaxing Soft Background Music | Comfortable by Pufino
Japanese Lo-Fi Fashion by Infraction [No Copyright Music] / Morning Vibes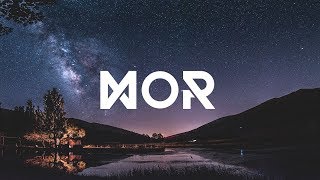 galpe - Sleepless Nights
🛍 Funky Upbeat No Copyright Cool Intro Background Music for Fashion Video | City Lights by Aylex
Bad Snacks - Take It Easy
Long Journey — Zackross | Free Background Music | Audio Library Release
Danny Evo - One Wish [Bass Rebels] No Copyright Christmas Music Instrumental
Danny Evo - Liberation [Bass Rebels] Lofi Music Copyright Free Chillhop 2022
Skycrappers – VDGL (No Copyright Music)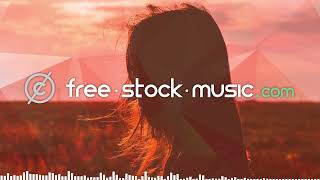 GIRL by Alex-Productions [ Lo-Fi / Hip-Hop / Chill-Out / Chill-Hop ] | free-stock-music.com
Skylines by Alex-Productions
🌠 Hip Hop Jazz Beat No Copyright Free Chill Lofi Background Vlog Music | Life is Beautiful by Aylex
Lo-Fi Hip Hop by Alex-Productions ( No Copyright Music ) | Free Lo-Fi Music | Lines |
'Rainy Days' by Joakim Karud 🇸🇪 | Chill Vlog Music (No Copyright) 🌴
💰 Luxury R&B Beat No Copyright Free Aesthetic Instrumental Background Music | Kenzi Tower by Soyb
Blue Shadow – VDGL (No Copyright Music)
Mrs. Zazzara – Loxbeats (No Copyright Music)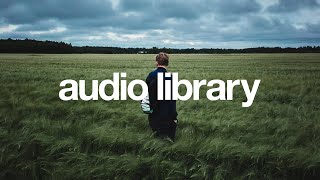 Lofi Boy #1 – de Pablos (No Copyright Music)
🍫 Upbeat Lofi No Copyright Free Hip Hop Intro/Outro Piano Background Music | Chocolate by Lukrembo
Heksagon by Glitch [ Electronica / Hip-Hop / Slow Breaks ] | free-stock-music.com
🥐 Chill Guitar Beat No Copyright Free Aesthetic Morning Background Music | Senseless by Johny Grimes
(No Copyright Music) Relaxing Lo-Fi [Lo-Fi Beat] by MokkaMusic / Vibe
Most Beautiful Sad Romantic Piano Music No Copyright
☕️ Autumn Lofi Piano Beat No Copyright Chill Cozy Relaxing Background Music | Coffee Time by Pufino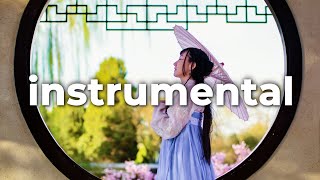 🐼 Oriental Instrumental (Music For Videos) - "Remember" by Tomh 🇫🇷
Ghostrifter Official - Waiting [Lofi Study Music]
Are you looking for "Relax music Lofi" to make a cool video-editing for your YouTube channel? This page contains a selection of Relax music Lofi 2023 year which includes 457 songs. You can use all songs without infringing the copyright, just by checking a license on eProves.
In addition, you can listen to Relax music Lofi. Our service provides an opportunity to check music for copyright for further editing of your vlogs. It only takes 10 seconds to find a license for a song and will help you increase your earnings from your youtube video blog.
All Relax music Lofi from the YouTube channel eProves Music ss posted on the Telegram page. No copyright music. Where you can download .mp3 files Relax music Lofi for free and use them in editing your own video clips.