Cinematic music Relax music
Inspiring Background Music for Videos | No Copyright Music
Hold On a Minute – Silent Partner (No Copyright Music)
CLASSICAL PIANO, SAD, CINEMATIC, RELAX, CALM [ EPIC NO COPYRIGHT ] [FREE USE MUSIC] Punch Deck
(No Copyright Music) For Business Instagram Stories [Corporate Music] by MokkaMusic / Office
Educational background music / education background music no copyright
Blue Danube – Strauss (No Copyright Music)
Relax in the Forest / Background Music (No Copyright)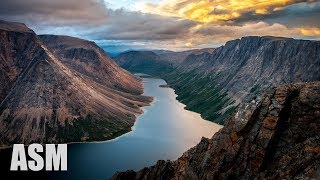 Cinematic Emotional - AShamaluevMusic [Epic Inspirational and Motivational Background Music]
Documentary background music for documentary no copyright
Background music for wedding video / wedding music no copyright / love music no copyright
Educational background music for educational videos NO COPYRIGHT
Background music for educational videos / educational music background (No Copyright Music)
Cooking & Food Background Music For Vlog No Copyright [Japanese Beat]
Interview background music NO COPYRIGHT talk show music while talking
Pop Background Music For Food Advertisement Videos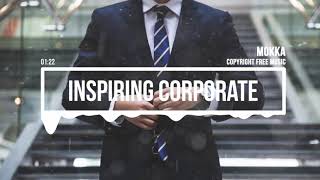 (No Copyright Music) Inspiring Corporate [Corporate Music] by MokkaMusic / Stares To The Sky
[No Copyright Sound] Ambient [Emotional, Piano] [FREE USE MUSIC] - Scott Buckley - Filaments
No Copyright Peaceful Music / Soft Cinematic Background Copyright Free Music
Royalty free french music
(No Copyright Music) Indian Wedding Free Copyright Background Music for Videos
Cooking & Food Background Music No Copyright | Ukulele
Cooking & Food Background Music For Videos No Copyright Royalty Free
The Witcher 3 - Geralt of Rivia (Ansia Orchestra Lite Cover) [Epic][MFY - No Copyright Music]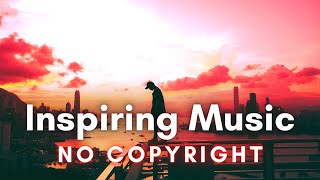 Free Inspiring Background Music Royalty Free | Vens Adams - Adventure Is Calling | Best Free Music
KV - Bloc (Official Audio) | Mysterious Futuristic Electronic
Farm by Alexander Nakarada [ Cinematic / Fantasy / Celtic / Relaxing ] | free-stock-music.com
Meditative Space by MaxKoMusic [ Electronic / Cinematic / Sci-Fi / Tech Corporate ]
JAZZ/BLUES MUSIC Smooth Bass ROYALTY FREE Download No Copyright Content | COVERT AFFAIR FILM NOIR
JAZZ/BLUES MUSIC Smooth Slow Paced ROYALTY FREE Download No Copyright Content | DANCES & DAMES
Optimistic / Inspirational by Mixaund [ Corporate / Pop / Motivational ] | free-stock-music.com
Ready To Go by Mixaund [ Corporate / Motivational ] | free-stock-music.com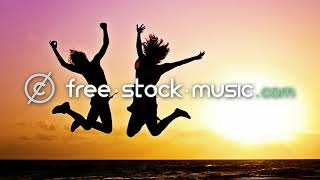 Upbeat by Mixaund [ Corporate / Folktronica ] | free-stock-music.com
Brighter Days Ahead by Mixaund [ Corporate / Motivational ] | free-stock-music.com
Motivational Inspiring Corporate by Alex-Productions [No Copyright Music]
A New Day by Mixaund [ Corporate / Folktronica / Positive ] | free-stock-music.com
Sunny Morning by FSM Team [ Corporate / Pop / Children's ] | free-stock-music.com
FREE MUSIC | Happy Upbeat Corporate by Alex-Productions ( No Copyright Music ) | WORK |
Positive Start by Mixaund [ Corporate / Motivational ] | free-stock-music.com
Cinematic Motivational Pop by Alex-Productions [ Cinematic / Pop ] | free-stock-music.com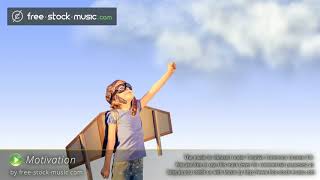 Motivation by FSM Team [ Corporate / Motivational ] | free-stock-music.com
Inspiring by FSM Team [ Corporate / Motivational ] | free-stock-music.com
JOURNEY TO MARS by Free Music [ Ambient / Chill-Out / Sci-Fi / Meditation ] | free-stock-music.com
In Waiting For Miracle by Free Music [ Cinematic / Romantic ] | free-stock-music.com
NO COPYRIGHT Education Background Music / Educational Music Free Copyright
Upbeat Corporate – JP Bianchini (No Copyright Music)
Corporate Food Background by Infraction [No Copyright Music] / Business Time
Dreams Of An Alpine Spring by WombatNoisesAudio [ Cinematic / Classical / Fantasy ]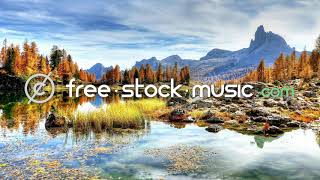 Nature by MaxKoMusic [ Cinematic / Romantic / Soundtrack ] | free-stock-music.com
Yugen by Keys of Moon [ Cinematic / World Music / Asian / Japanese ] | free-stock-music.com
Inspiring Music (Royalty Free Music) Motivational (No Copyright Music) / Tv Shows
Voyager - Cinematic Space Ambient music to Meditate or Sleep - Royalty Free
The Legend of Narmer by WombatNoisesAudio [ Cinematic / World / Middle East ] | free-stock-music.com
The Westerlies | Cooper Ave
[No Copyright Music] Ethereal Piano | Cinematic Series #5
[No Copyright Music] Fade Into You - Ambient Guitar #5 (Deep & Reflexive Background Music)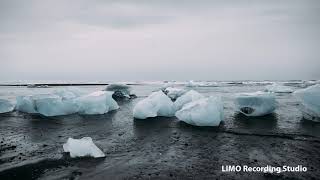 White Hats - Wayne Jones
Celtic Music → "Grundar" by Alexander Nakarada (Royalty Free)
Emotional Love Theme - Biz Baz Studio
Lo-Fi Fashion Chill Hip Hop 2.0 by Alex-Productions [No Copyright Music] / Free Music | WHISTLE |
Greenlands - Royalty Free Fantasy Music
Royalty Free Atmospheric Fantasy Music - "Autumn Walk"
Royalty Free Epic Fantasy Music - "Beyond the Horizon" | Alexander Nakarada
🔮 Emotional Fantasy Piano Music (For Videos) - "Enchanted" by Keys Of Moon 🇺🇸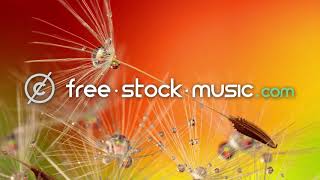 a Little Fantasy by Keys of Moon [ Cinematic / Fantasy / Romantic / Piano ] | free-stock-music.com
Medical Corporate Music by Infraction [No Copyright Music] / The Doctor
[No Copyright Music] Chloe - Relaxing Lifestyle Lo-Fi Hip Hop Music
Are you looking for "Cinematic music Relax music" to make a cool video-editing for your YouTube channel? This page contains a selection of Cinematic music Relax music 2022 year which includes 186 songs. You can use all songs without infringing the copyright, just by checking a license on eProves.
In addition, you can listen to Cinematic music Relax music. Our service provides an opportunity to check music for copyright for further editing of your vlogs. It only takes 10 seconds to find a license for a song and will help you increase your earnings from your youtube video blog.
All Cinematic music Relax music from the YouTube channel eProves Music ss posted on the Telegram page. No copyright music. Where you can download .mp3 files Cinematic music Relax music for free and use them in editing your own video clips.