Popular songs Remix
IMAGINE DRAGONS - Enemy 🎵 [NO COPYRIGHT REMIX]
INFINITY - Jaymes Young 🎵 TikTok [NO COPYRIGHT REMIX]
GORILLAZ - Clint Eastwood 🎵 [NO COPYRIGHT REMIX]
POST MALONE - Rockstar 🎵 [NO COPYRIGHT REMIX]
Billie Eilish - BAD GUY 🎵 [NO COPYRIGHT REMIX]
THE WEEKND - The Hill 🎵 [NO COPYRIGHT REMIX]
IMAGINE DRAGONS - Demons 🎵 [NO COPYRIGHT REMIX]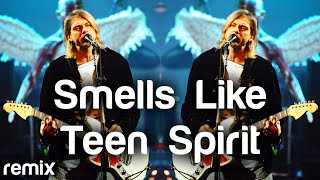 ⚠️‼️ Nirvana - Smells Like Teen Spirit ‼️⚠️ (Remix) [No Copyright Music]
24KGOLDN - Mood 🎵 [NO COPYRIGHT REMIX]
TOKYO DRIFT - Teryaki Boyz 🎵 [NO COPYRIGHT REMIX]
JINGLE BELLS - Frank Sinatra (NO COPYRIGHT) 🎵 Christmas Remix
NIRVANA - Smells Like Teen Spirit 🎵 [NO COPYRIGHT REMIX]
SQUID GAME 🎵 Music [NO COPYRIGHT REMIX]
JINGLE BELL ROCK 🎵 [NO COPYRIGHT REMIX] Christmas Music
Snoop Dogg - Drop It Like It's Hot (Askher & Krostt Remix)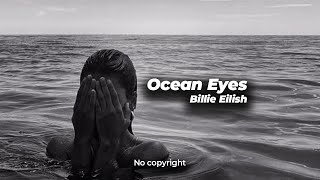 BILLIE EILISH - Ocean Eyes 🎵 [NO COPYRIGHT REMIX]
BTS x COLDPLAY - My Universe 🎵 [NO COPYRIGHT REMIX]
IMAGINE DRAGONS - Bad Liar 🎵 [NO COPYRIGHT REMIX]
BTS - Dynamite 🎵 [NO COPYRIGHT REMIX]
LIL NAS X - That's What I Want 🎵 [NO COPYRIGHT REMIX]
WAY 2 SEXY - Drake 🎵 [NO COPYRIGHT REMIX]
Imagine Dragons - Believer (Romy Wave Cover) [NSG Remix]
LISA - Lalisa 🎵 Type Beat [NO COPYRIGHT REMIX]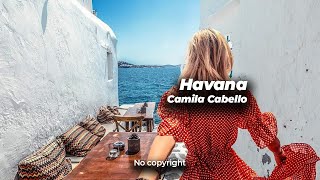 HAVANA - Camila Cabello 🎵 [NO COPYRIGHT REMIX]
SUGAR CRASH - ElyOtto 🎵 [NO COPYRIGHT REMIX]
Franz & Alex-Productions - Motivational Slap House, Background EDM [ FREE NO COPYRIGHT MUSIC ]
Revelries & Henri Purnell - Feel It Still (No Copyright Music)
DRAKE - God`s Plan 🎵 [NO COPYRIGHT REMIX]
STAY - Justin Bieber & The Kid Laroi 🎵 [NO COPYRIGHT REMIX]
Måneskin - Beggin' 🎵 [NO COPYRIGHT REMIX]
MINELLI - Ram Pam Pam 🎵 [NO COPYRIGHT REMIX]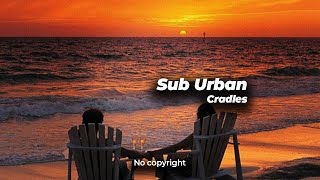 [FREE] SUB URBAN - Cradles 🎵 [NO COPYRIGHT REMIX]
[FREE] DON'T BE SHY - Tiesto 🎵 (NO COPYRIGHT)
BILLIE EILISH - Happier Than Ever 🎵 (NO COPYRIGHT)
THE XX - Crystalized 🎵 Remix (NO COPYRIGHT)
BTS - Permission To Dance 🎵 (NO COPYRIGHT)
MORGENSHTERN - Cristal & Моет (Remix) [INFINITY NO COPYRIGHT]
[FREE] ''WHOOPTY'' POP SMOKE X CJ TYPE BEAT (PROD.GP-9)
Post Malone, Swae Lee - Sunflower (Remix) [INFINITY NO COPYRIGHT]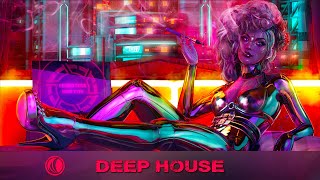 David Guetta ft. Sia - Titanium (Cover) [INFINITY NO COPYRIGHT]
Travis Scott - Butterfly Effect (DREAIR Remix) [NO COPYRIGHT]
Juice WRLD - Lucid Dreams (Remix) [INFINITY NO COPYRIGHT]
Are you looking for "Popular songs Remix" to make a cool video-editing for your YouTube channel? This page contains a selection of Popular songs Remix 2022 year which includes 82 songs. You can use all songs without infringing the copyright, just by checking a license on eProves.
In addition, you can listen to Popular songs Remix. Our service provides an opportunity to check music for copyright for further editing of your vlogs. It only takes 10 seconds to find a license for a song and will help you increase your earnings from your youtube video blog.
All Popular songs Remix from the YouTube channel eProves Music ss posted on the Telegram page. No copyright music. Where you can download .mp3 files Popular songs Remix for free and use them in editing your own video clips.