Music for videos Remix
JINGLE BELLS - Frank Sinatra (NO COPYRIGHT) 🎵 Christmas Remix
[Swing Hop] Odd Chap - Off to the Circus
[Electro Swing] ProleteR - The Precious Hours
[Electro Swing] Odd Chap - Sound 103
[Electro Swing] ProleteR - Throw It Back (feat Taskrok) [No Copyright Music]
NIRVANA - Smells Like Teen Spirit 🎵 [NO COPYRIGHT REMIX]
SQUID GAME 🎵 Music [NO COPYRIGHT REMIX]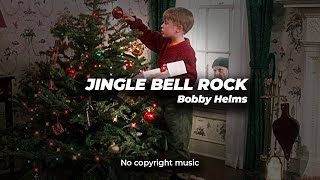 JINGLE BELL ROCK 🎵 [NO COPYRIGHT REMIX] Christmas Music
[Electro Swing] TeknoAXE - Mysterious Cat
BILLIE EILISH - Ocean Eyes 🎵 [NO COPYRIGHT REMIX]
BTS x COLDPLAY - My Universe 🎵 [NO COPYRIGHT REMIX]
IMAGINE DRAGONS - Bad Liar 🎵 [NO COPYRIGHT REMIX]
TIK TOK [ FREE USE ] - RAAL - Dimah [ Creative Commons,Trap,Arab] [No Copyright Sound]
BTS - Dynamite 🎵 [NO COPYRIGHT REMIX]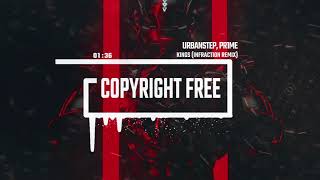 [Cyberpunk No Copyright Music] Urbanstep, PR1ME - Kings (Infraction Remix)
[Electro Swing] Waves on Records - The Old Man [No Copyright Music]
LIL NAS X - That's What I Want 🎵 [NO COPYRIGHT REMIX]
WAY 2 SEXY - Drake 🎵 [NO COPYRIGHT REMIX]
[Electro Swing] Grim Grinning Ghosts (JackG Extended Electro Swing Remix)
RL Grime - I Wanna Know (ft. Daya) (FAL Remix) (Vlog No Copyright Music)
Loreno Mayer ft. Enya Angel - Colours (Kanallia Remix)
Excision x Wooli - Evolution feat. Sam King (Layz Remix)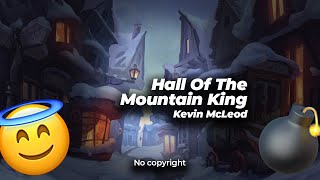 HALL OF THE MOUNTAIN KING 🎵 [NO COPYRIGHT REMIX] Kevin McLeod
LISA - Lalisa 🎵 Type Beat [NO COPYRIGHT REMIX]
HAVANA - Camila Cabello 🎵 [NO COPYRIGHT REMIX]
[Vlog Music] Dj Quads - Happy Days [No Copyright Music]
Savior Search - DJ Freedem / Trap, Gym (No Copyright Music)
SUGAR CRASH - ElyOtto 🎵 [NO COPYRIGHT REMIX]
Franz & Alex-Productions - Motivational Slap House, Background EDM [ FREE NO COPYRIGHT MUSIC ]
Revelries & Henri Purnell - Feel It Still (No Copyright Music)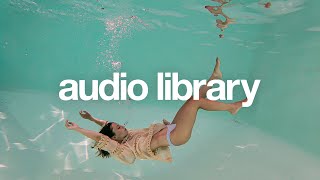 Waiting For You – Le Gang (No Copyright Music)
[Glitch Hop] Avenza - Explorer — No Copyright Music
[Funk] DJ Quads - Cha-Cha-Cha — Vlog No Copyright Music
DJ Quads - Boppin Christmas / No Copyright Christmas Music
Friendzone - Alone (MINIMONSTER Remix) | Ninety9Lives Release
JJD - Mario [Free Download]
Duko - Keep My Bass | Ninety9Lives release
[Electro] Ikson - Heartbeat — No Copyright Music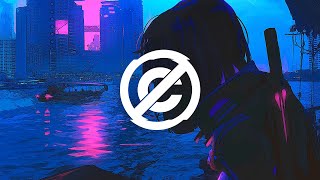 CORTR & Remy Heart - Somebody / No Copyright Music / Future Bass
CryJaxx - Black Eyes And Blue | Ninety9Lives Release
[House] JJD - Nyan Cat — No Copyright Music
HOPEX - Chaos [Trap/Epic][MFY - No Copyright Music]
NIRVANA - IN BLOOM (Aim To Head Cover)
Never Modern Talk - North Dogs | Ninety9Lives Release
c152 feat. chirrrex - Midnight City (Remix) [NCMFYT Release] · Synthwave No Copyright Music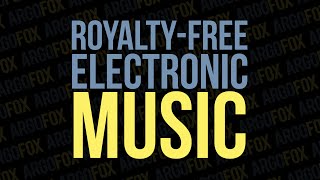 A Himitsu - Smile (Harbinger Remix) [Creative Commons]
Pokémon GSC - Violet City / Olivine City [Remix]
LFZ - Echoes (Meikal Remix) [NCS Release]
Inova - Immortal [Argofox Release]
Fuzz – Peyruis (No Copyright Music)
Persia - Next Route (No Copyright Music) | Release Preview
Måneskin - Beggin' 🎵 [NO COPYRIGHT REMIX]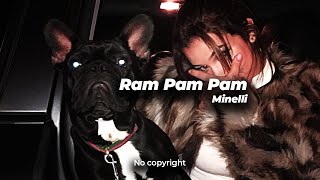 MINELLI - Ram Pam Pam 🎵 [NO COPYRIGHT REMIX]
KIM DRACULA - PAPARAZZI (Dubstep Alexander S. Remix)
Are you looking for "Music for videos Remix" to make a cool video-editing for your YouTube channel? This page contains a selection of Music for videos Remix 2022 year which includes 137 songs. You can use all songs without infringing the copyright, just by checking a license on eProves.
In addition, you can listen to Music for videos Remix. Our service provides an opportunity to check music for copyright for further editing of your vlogs. It only takes 10 seconds to find a license for a song and will help you increase your earnings from your youtube video blog.
All Music for videos Remix from the YouTube channel eProves Music ss posted on the Telegram page. No copyright music. Where you can download .mp3 files Music for videos Remix for free and use them in editing your own video clips.