Drum and Bass Trap
Cryztal Grid – Colorverse [Bass Rebels] Dubstep Gaming Music No Copyright
Anikdote - Turn It Up (No Copyright Music)
More Plastic & URBANO - Psycho [NCS Release]
Cyberpunk + Electro+ Gaming + Energetic by Infraction [No Copyright Music] / Stay
Infraction, MOKKA- Meds [Cyberpunk Music]
MADZI - What You Gonna Do [Arcade Release]
Cesqeaux & Tisoki - Give It To Me [NCS Release]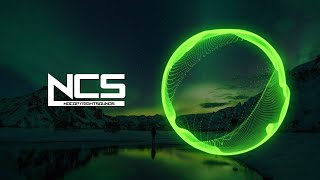 ReauBeau - For You (feat. Eline Mann) [NCS Release]
Demon - JVNA / Gaming & Intro Theme (No Copyright Music)
borne - Bonfire ft. imallryt [NCS Release]
Operator Error - Gunnar Olsen / Workout (No Copyright Music)
Eclypxe - We Are (ft. ROXANA) | ♫ Copyright Free Music
NCS: The Best of 2022 Mashup
TheFatRat & NEFFEX - Back One Day (Outro Song)
(No Copyright Music) Sport Electro Rock by MokkaMusic / Stamina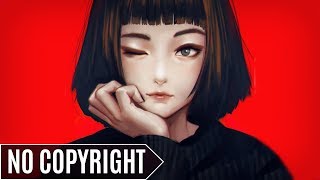 Eclypxe - Sober (ft. ROXANA) | ♫ Copyright Free Music
Soulfool & Fyex - Coming Down | ♫ Copyright Free Music
Birch - Pray For You [NCS Release]
Uplink & Shiah Maisel - Go Easy [NCS Release]
Venus Theory - Chasing Ghosts | ♫ Copyright Free Music
if found - feel someth!ng [NCS Release]
jeonghyeon & Arya - Losing [NCS Release]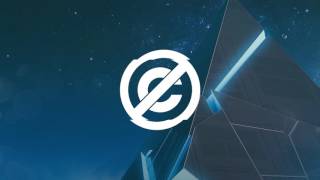 METR - Beginning · Electro No Copyright Music
FavLO - All On You | ♫ Copyright Free Music
Zack Merci - Psycho (feat. Nieko) [NCS Release]
TIK TOK [FREE USE] - Mert Oksuz - Grounded [Creative Commons,Trap,Indian, Arab] [No Copyright Sound]
High Scarlet - Advocate [Creative Commons]
[FREE] Cyberpunk / Midtempo / Dark Electro Type Beat 'MECHA' | Background Music
Northern Born - Tilt [Argofox Release]
Lennart Schroot - Fata Morgana [NCS Release]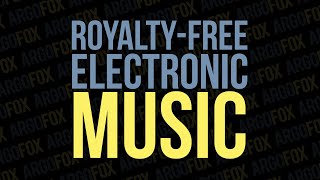 Inova - Lift Me Up [Argofox Release]
MANSHN - Online [Arcade Release]
JOXION - Go Off [Arcade Release]
Wiguez - Pray Tonight (ft. P-One) (borne Remix) [NCS Release]
Jonas Aden - David & Goliath (Copyright Free Music)
Hidden – Alex-Productions (No Copyright Music)
DivKid - Cupid's Tubes
Vosai - Demnuhbad (feat. VinDon) [NCS Release]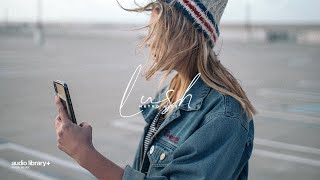 Lush — Metro Vice | Free Background Music | Audio Library Release
Exit the Premises – Kevin MacLeod (No Copyright Music)
Defqwop - Forty Below (feat. Jenny K) | ♫ Copyright Free Music
ReauBeau - Wizkid feat. AVA NOVA [NCS Release]
Cyberpunk Gaming Electro by Infraction [No Copyright Music] / It Follows
NIVIRO - Annabelle's Tea Party [NCS Release]
Kirara Magic & Yirokos - Chrono | ♫ Copyright Free Music
Dryskill & Max Brhon - War Machine [NCS Release]
Copyright Free Music: Actin Up By MK2
[FREE] Dark Techno / EBM / Industrial Type Beat 'WITCHTRIPPER' | Background Music
Xomu - Last Dance | ♫ Copyright Free Music
SPIRIT LINK x Swole Sauce - Stay With Me (feat. Tom The Gaffer) [NCS Release]
Rogers & Dean - Bloodpressure (feat. Amvis) [NCS Release]
Are you looking for "Drum and Bass Trap " to make a cool video-editing for your YouTube channel? This page contains a selection of Drum and Bass Trap 2023 year which includes 492 songs. You can use all songs without infringing the copyright, just by checking a license on eProves.
In addition, you can listen to Drum and Bass Trap . Our service provides an opportunity to check music for copyright for further editing of your vlogs. It only takes 10 seconds to find a license for a song and will help you increase your earnings from your youtube video blog.
All Drum and Bass Trap from the YouTube channel eProves Music ss posted on the Telegram page. No copyright music. Where you can download .mp3 files Drum and Bass Trap for free and use them in editing your own video clips.