Funk Music for videos
Thomas Gresen - Never Awake (Vlog No Copyright Music)
Vlog Funky Beat (No Copyright Music) by MokkaMusic / Funk Star
Joakim Karud - Road Trip (Free Vlog Music)
The Heist – Silent Parnetr (No Copyright Music)
🏄 Upbeat Funky No Copyright Free Cool & Bright Hip Hop Background Music for Vlog | Kindness by Aylex
Upbeat Funk Positive by Infraction [No Copyright Music] / Funk Do
Lines – Topher Mohr and Alex Elena (No Copyright Music)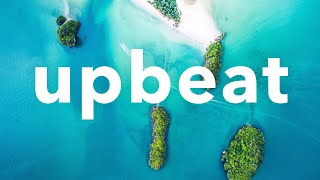 ✈️ Upbeat Dance No Copyright Summer Happy Travel Background Music | Take Off by Waesto & Luke Bergs
A Night in Paris — Vendredi | Free Background Music | Audio Library Release
🍄 Bouncy Beat No Copyright Free Funky Drums Background Music for Videos | Dream Potion by tubebackr
Lock and Key - Silent Partner
Marcus D - Dreamscape (Chill Vlog Background Music Copyright Free
Rank and File - Silent Partner
Trick or Treat – Roa (No Copyright Music)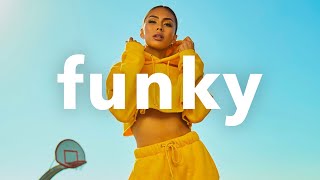 🛍 Funky Upbeat No Copyright Cool Intro Background Music for Fashion Video | City Lights by Aylex
Kevin MacLeod - Cold Funk-Funkorama (Free Pop Music)
(No Copyright Music) Funk, Pop and Soul [Fashion Music] by MokkaMusic / Lush
Upbeat Funk Podcast by Infraction [No Copyright Music] / Funk Town
The Dukes of Hazzard Theme Song Trap Remix
(No Copyright Music) Classic Disco Funk by MokkaMusic / Bruno
Heksagon by Glitch [ Electronica / Hip-Hop / Slow Breaks ] | free-stock-music.com
Back In Town - Silent Partner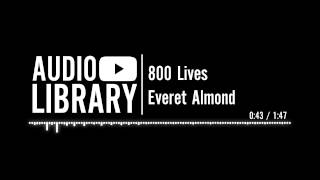 800 Lives - Everet Almond
Scarlet Fire - Otis McDonald
Touch – Peyruis (No Copyright Music)
Upbeat Dance Funk by Infraction [No Copyright Music] / Ritmo
☕️ Autumn Lofi Piano Beat No Copyright Chill Cozy Relaxing Background Music | Coffee Time by Pufino
🐼 Oriental Instrumental (Music For Videos) - "Remember" by Tomh 🇫🇷
(No Copyright Music) Modern Funky Breakbeat [Funk Music] by MokkaMusic / Broken Lines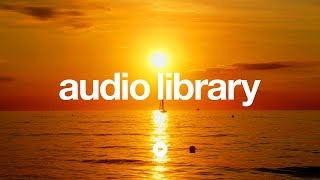 Thinkin' Back – Huma-Huma (No Copyright Music)
Upbeat Funk Vintage by Infraction [No Copyright Music] / Old Car
Hey Girl – Topher Mohr and Alex Elena (No Copyright Music)
Bookmarked (Instrumental) – RYYZN (No Copyright Music)
Happy Summer by Mixaund [ Corporate / Funky / Groove / Positive / Uplifting ] | free-stock-music.com
Upbeat Funk Tv Show by Infraction [No Copyright Music] / Get Going
Otis McDonald – Joe Bagale (No Copyright Music)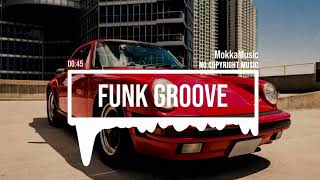 (No Copyright Music) Funk Guitar Groove [Funk Music] by MokkaMusic / Card Game
Soul by Alex-Productions [ Lo-Fi / Hip-Hop / Rap / Chill-Hop ] | free-stock-music.com
Tea Time - Ofshane / Motivation (No Copyright Music)
Poolside – Luke Bergs & MBB (No Copyright Music)
Fortunate Note - Silent Partner
Lassoo – tubebackr (No Copyright Music)
Happy Cooking Food by Infraction [No Copyright Music] / Best Time
Sport Stylish Trap Rock by Infraction [No Copyright Music] / Comfort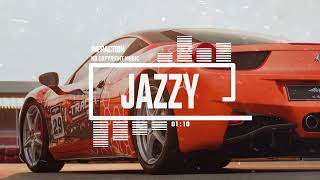 Upbeat Energetic Hip-Hop by Infraction [No Copyright Music] / Jazzy
Fashion Saxophone Rnb by Infraction [No Copyright Music] / Lost Holiday
(No Copyright Music) Vlog Beat, Hip Hop Beat [Background Music] by MokkaMusic / Wiggle
Upbeat Funk Retro by Infraction [No Copyright Music] / Lucky Day
Rag Time Time – Doug Maxwell, Media Right Productions (No Copyright Music)
Stable — KV | Free Background Music | Audio Library Release
Upbeat Retro Funk by Infraction [No Copyright Music] / Sweet Funk
Scandinavianz - Stockholm
Show Me The Way – Vendredi (No Copyright Music)
🗽 Funk & Trumpet (Royalty Free Music) - "MOVE YOUR BODY" by PYC 🇺🇸
(No Copyright Music) Funky Hip Hop Vlog Music [Stylish Music] by MokkaMusic / You Too
Trips – Topher Mohr and Alex Elena (No Copyright Music)
Scarlet Fire – Otis McDonald (No Copyright Music)
Move Your Body – PYC (No Copyright Music)
Are you looking for "Funk Music for videos " to make a cool video-editing for your YouTube channel? This page contains a selection of Funk Music for videos 2023 year which includes 261 songs. You can use all songs without infringing the copyright, just by checking a license on eProves.
In addition, you can listen to Funk Music for videos . Our service provides an opportunity to check music for copyright for further editing of your vlogs. It only takes 10 seconds to find a license for a song and will help you increase your earnings from your youtube video blog.
All Funk Music for videos from the YouTube channel eProves Music ss posted on the Telegram page. No copyright music. Where you can download .mp3 files Funk Music for videos for free and use them in editing your own video clips.