Jazz Music for videos
Synesthesia – GalaxyTones (No Copyright Music)
Latin Romantic Bossa Nova by Infraction [No Copyright Music] / Brazil
Jazzy — LiQWYD | Free Background Music | Audio Library Release
Lock and Key - Silent Partner
Marcus D - Dreamscape (Chill Vlog Background Music Copyright Free
Soul and Mind - E's Jammy Jams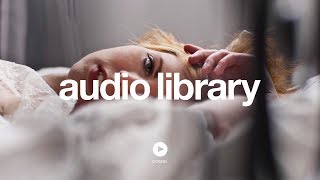 Sandbox – Silent Partner (No Copyright Music)
🎅 Christmas Night Cozy No Copyright Free Chill Jazz Background Music for YT Videos | Italy by Aylex
👗 Jazz Cozy Chill No Copyright Free Joyful Lounge Background Music for Restaurant | Italy by Aylex
Jingle Punks - You Make Me Feel Good (Free Background Music)
Silent Partner - All My Shuffling (YouTube Audio Library)
Let's Do It - Topher Mohr and Alex Elena
Hey Girl - Topher Mohr and Alex Elena
Skycrappers – VDGL (No Copyright Music)
Sunset Background Free Stock Videos | Free stock footage - No Copyright | All Video Free
Sax Lounge Chill Jazzy by Alex-Productions (No Copyright Music) | Sexy Sax
🌠 Hip Hop Jazz Beat No Copyright Free Chill Lofi Background Vlog Music | Life is Beautiful by Aylex
Freedom Trail Studio - Quarter Mix
'Rainy Days' by Joakim Karud 🇸🇪 | Chill Vlog Music (No Copyright) 🌴
Blues Rock by Infraction [No Copyright Music] / True Detective
Silent Partner - Chances (Royalty Free Music)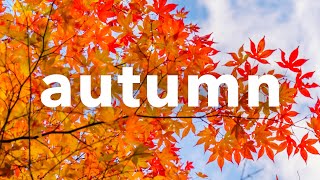 ☕️ Autumn Lofi Piano Beat No Copyright Chill Cozy Relaxing Background Music | Coffee Time by Pufino
LiQWYD - Jazzy [Audio Library Release]
Gotta Find Out - Silent Partner
El Perro Loco – GoSoundtrack (No Copyright Music)
Empty - Land of Fire (No Copyright Music) | Release Preview
Para Santo Domingo – Jimmy Fontanez, Media Right Productions (No Copyright Music)
Ghostrifter Official - Lost In Thought [Calm Lofi Beats]
🌻 Aesthetic Piano Beat No Copyright Free Calm Relaxing Lofi Background Music | Sunflower by Lukrembo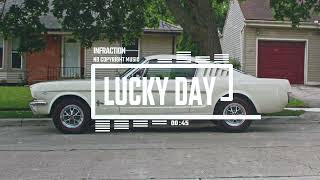 Upbeat Funk Retro by Infraction [No Copyright Music] / Lucky Day
Rag Time Time – Doug Maxwell, Media Right Productions (No Copyright Music)
Upbeat Retro Funk by Infraction [No Copyright Music] / Sweet Funk
Scandinavianz - Stockholm
Show Me The Way – Vendredi (No Copyright Music)
🫖 Calm Lofi No Copyright Free Jazz Background Music for Coffee Shop | Dream With Tea by Lukrembo
Ehrling - Champagne Ocean
🍲 Cooking No Copyright Lofi Piano Beat Background Music for Video - "This Is For You" by Lukrembo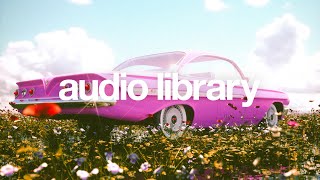 Move Your Body – PYC (No Copyright Music)
Soyb & Amine Maxwell - Anything
Cancun – Topher Mohr and Alex Elena (No Copyright Music)
🌟 Aesthetic Piano No Copyright Chill LoFi Jazz Beat - "Dreaming After Work" by Lukrembo & Cloudscape
Funk Retro Upbeat by Infraction [No Copyright Music] / Sax Beat
Jimmy Fontanez & Media Right Productions - Baila Mi Cumbia (Copyright Free Music)
Upbeat Jazz Comedy by Infraction [No Copyright Music] / Detective Story
Jazzy Night – Sakura Girl (No Copyright Music)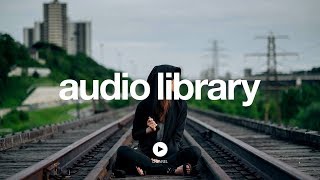 Floaters – Jimmy Fontanez, Media Right Productions (No Copyright Music)
Children (ft ELLE) – Vendredi (No Copyright Music)
"Stockholm" by @scandinavianz 🇫🇮 | Background Electronic Saxophone Music
Ghostrifter & Devyzed - Downtown Glow [Lofi Study Music]
Baila Mi Cumbia – Jimmy Fontanez, Media Right Productions (No Copyright Music)
NOWË - Burning (Vlog No Copyright Music)
ChaCha Fontanez – Jimmy Fontanez, Media Right Productions (No Copyright Music)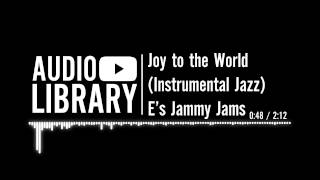 Joy to the World (Instrumental Jazz) - E's Jammy Jams
[Electro Swing] Dj Quads - Ride Of Joy [No Copyright Music]
Growth, not Stagnation — Artificial.Music & Gator Tots | Free Background Music | A.L Release
Fashion Saxophone Trap by Infraction [Copyright Free Music] / Feelin Fine
Be Mine — Amine Maxwell | Free Background Music | Audio Library Release
Jolly Old St Nicholas (Instrumental) - E's Jammy Jams
Are you looking for "Jazz Music for videos " to make a cool video-editing for your YouTube channel? This page contains a selection of Jazz Music for videos 2023 year which includes 381 songs. You can use all songs without infringing the copyright, just by checking a license on eProves.
In addition, you can listen to Jazz Music for videos . Our service provides an opportunity to check music for copyright for further editing of your vlogs. It only takes 10 seconds to find a license for a song and will help you increase your earnings from your youtube video blog.
All Jazz Music for videos from the YouTube channel eProves Music ss posted on the Telegram page. No copyright music. Where you can download .mp3 files Jazz Music for videos for free and use them in editing your own video clips.