Trap Music for videos
Cryztal Grid – Colorverse [Bass Rebels] Dubstep Gaming Music No Copyright
Anikdote - Turn It Up (No Copyright Music)
Juice WRLD, The Kid LAROI Type Beat, Trap, Rap Hip Hop, Instrumental [ FREE NO COPYRIGHT MUSIC ]
Cyberpunk + Electro+ Gaming + Energetic by Infraction [No Copyright Music] / Stay
Infraction, MOKKA- Meds [Cyberpunk Music]
MADZI - Let's Play [Arcade Release]
[ Japanese Vlog Trap Beat ] [ instrumental for Monetization Vlog ] - Punch Deck - 808 Lotus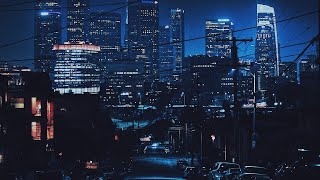 Trap Hip Hop Type Beat, Chill Instrumental [ FREE NO COPYRIGHT ] Abdellah King - Relax Pt 2
(No Copyright Music) Dark Sport Trap Beat by MokkaMusic / Shelter
☢️ Trap Racing No Copyright Free Electronic Gaming Sports Background Music | Fighter by Aylex
Cyberpunk Electro Retro by Infraction [No Copyright Music] / Risky Business
[ CHILL TRAP BEAT ] HIP-HOP RAP INSTRUMENTAL [No Copyright Sound] [FREEUSEMUSIC] - EcroDeron - Rose
Demon - JVNA / Gaming & Intro Theme (No Copyright Music)
(No Copyright Music) Cyberpunk Dubstep [Cyber Darkwave] by MokkaMusic / Night Shift
The Darkness – MK2 (No Copyright Music)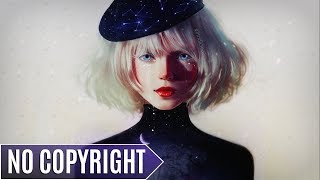 Eclypxe - We Are (ft. ROXANA) | ♫ Copyright Free Music
Bhad Bhabie Type Beat "GUCCI" - Lil Pump Type Beat - Dark Trap Instrumental
Sport Aggressive Trap by Infraction, OddVision [No Copyright Music] / In The Fire
(No Copyright Music) Sport Electro Rock by MokkaMusic / Stamina
Eclypxe - Sober (ft. ROXANA) | ♫ Copyright Free Music
Soulfool & Fyex - Coming Down | ♫ Copyright Free Music
Trap Hip Hop Background Instrumental Beat - Gunna Type Beat - [ FREE NO COPYRIGHT MUSIC ]
[Cyberpunk] Infraction, Emerel Gray, MOKKA- So Lost [No Copyright Music]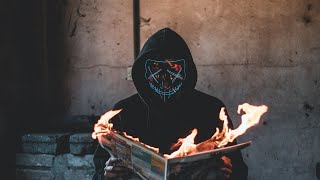 FAYZED - BRAINWASHED - Polo G / Joyner Lucas Type Beat - Trap Hip Hop [ FREE NO COPYRIGHT MUSIC ]
Venus Theory - Chasing Ghosts | ♫ Copyright Free Music
FAYZED - MATRIX - Hard Flute Type Beat - Trap Instrumental Beat [ FREE NO COPYRIGHT MUSIC ]
d3stra - All I Need (Copyright Free Music)
METR - Beginning · Electro No Copyright Music
Trap, Gym, Gaming, Crossfit, Workout (No Copyright Music)
[FREE] Dark Techno / EBM / Industrial Type Beat 'EDGE' | Background Music
FavLO - All On You | ♫ Copyright Free Music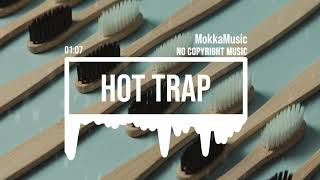 (No Copyright Music) Trap Beat and Percussion by MokkaMusic / Order
⚠️‼️ Lady Gaga - Bad Romance REMIX ‼️⚠️ [No Copyright Music]
TIK TOK [FREE USE] - Mert Oksuz - Grounded [Creative Commons,Trap,Indian, Arab] [No Copyright Sound]
[ HIP HOP & RAP BEAT ] LO-FI, CHILL [No Copyright Sound] [ FREE USE MUSIC ] - EcroDeron - Potential
High Scarlet - Advocate [Creative Commons]
Trap Futuristic Stylish Technology by Infraction [No Copyright Music] / Unreal
[FREE] Cyberpunk / Midtempo / Dark Electro Type Beat 'MECHA' | Background Music
Northern Born - Tilt [Argofox Release]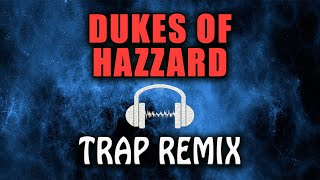 The Dukes of Hazzard Theme Song Trap Remix
(No Copyright Music) Trap Sport Percussion [Sports Music] by MokkaMusic / Wild Dragon
[FREE] Dark Techno / EBM / Industrial Type Beat 'RHEA' | Background Music
[FREE] Dark Techno / EBM / Industrial Type Beat 'COEUS' | Background Music
💎 Trap & Hip Hop (Royalty Free Music) - "MAKE MOVES" by NEFFEX 🇺🇸
Wiguez - Pray Tonight (ft. P-One) (borne Remix) [NCS Release]
Hidden – Alex-Productions (No Copyright Music)
Lush — Metro Vice | Free Background Music | Audio Library Release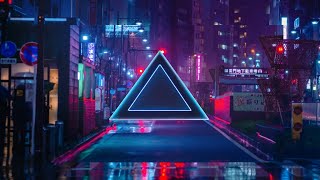 Nomyn - City Lights - Electronic, Chill Trap Type Beat, Future Bass [ FREE NO COPYRIGHT ]
Exit the Premises – Kevin MacLeod (No Copyright Music)
Defqwop - Forty Below (feat. Jenny K) | ♫ Copyright Free Music
Kirara Magic & Yirokos - Chrono | ♫ Copyright Free Music
Aim To Head - Spectre (Official Video) | Industrial Metal / Trap Metal / Horrorcore
No Copyright Music: FLERO - Shade 🔥 (Football Skill Music)
Inova - Spare Me - Dance&EDM - Trap Future House Type Beat [ FREE NO COPYRIGHT MUSIC ]
[FREE] Dark Techno / EBM / Industrial Type Beat 'WITCHTRIPPER' | Background Music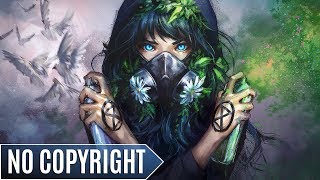 Xomu - Last Dance | ♫ Copyright Free Music
⚠️‼️Zayn Vibez lofi‼️⚠️ [Free Copyright-safe Music]
The Last Of Us (Trap Remix)
Infraction - Sport Music (Royalty Free Music) (Trap No Copyright music) / Boom
[FREE] Dark Techno / EBM / Industrial Type Beat 'LUCIFER' | Background Music
No Copyright Music: Infraction - Freaky • Copyright Free Music
3 MINUTES TRAP BEAT GAMING BACKGROUND MUSIC | NO COPYRIGHT
Cryztal Grid - Off The Ground [Bass Rebels] Gaming Montage Music Non Copyrighted 2022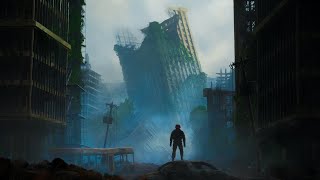 Sad Lofi Trap Type Beat, Chill [ NO COPYRIGHT ] [ FREE HIP HOP MUSIC ] middle child - emotional
⚠️‼️ EPIC MUSIC // Annexed - DYNASTY ‼️⚠️ [No Copyright Music]
[FREE] Dark Techno / Phonk / Industrial Type Beat 'KMER' | Background Music
Miles Away & Casper - Pavlov | ♫ Copyright Free Music
(No Copyright Music) Sport Energetic Trap by MokkaMusic / Fire
lost found - soloftt x lowly in heart x middle child - Trap Lofi Guitar Beat [ FREE NO COPYRIGHT ]
[FREE] Dark Techno / EBM / Industrial Type Beat 'Mephisto' | Background Music
[FREE] Dark Clubbing / EBM / Industrial Type Beat 'SENDER' | Background Music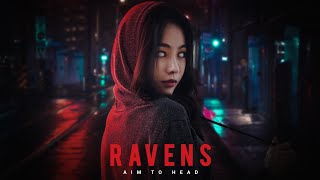 [FREE] Hardwave / Cyberpunk / Industrial Type Beat 'RAVENS' | Background Music
JUSEVA! & Amidst - Complete | ♫ Copyright Free Music
Paul Flint - Savage (No Copyright Music)
TheFatRat - Windfall (No Copyright Music)
Day 7 - Sweet Sorrow | ♫ Copyright Free Music
[FREE] Cyberpunk / Midtempo / Industrial Type Beat 'POISON' | Background Music
DASÛ - Pixel Invasion EP [Bass Rebels] 8 Bit Gaming Music No Copyright Epic Mix
[FREE] Dark Techno / EBM / Industrial Type Beat 'SCRAPER' | Background Music
Are you looking for "Trap Music for videos " to make a cool video-editing for your YouTube channel? This page contains a selection of Trap Music for videos 2023 year which includes 479 songs. You can use all songs without infringing the copyright, just by checking a license on eProves.
In addition, you can listen to Trap Music for videos . Our service provides an opportunity to check music for copyright for further editing of your vlogs. It only takes 10 seconds to find a license for a song and will help you increase your earnings from your youtube video blog.
All Trap Music for videos from the YouTube channel eProves Music ss posted on the Telegram page. No copyright music. Where you can download .mp3 files Trap Music for videos for free and use them in editing your own video clips.