Summer Vocal music
Pierse - Endlessly (Vlog No Copyright Music)
Jay Eskar - To The Top (feat. Srikar) [NCS Release]
TikTok Song – RYYZN (No Copyright Music)
Don't Let Me Down 🎵 LoFi [NO COPYRIGHT REMIX]
HAPPY - Pharrell Williams 🎵 Cover [NO COPYRIGHT REMIX]
Woho, I Thought It Be Me & You (ft. Lily Hain) – Leonell Cassio (No Copyright Music)
Pierse - Your Next Fantasy (Vlog No Copyright Music)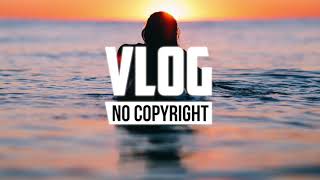 Acn8 - Your Design (ft. Ollie Wade) (Vlog No Copyright Music)
Dizaro - All U Need (Vlog No Copyright Music)
LiQWYD & Luke Bergs - What you want [Official]
✝️ Latin Pop With Spanish Vocals (Music For Videos) - "Mamacita" by Mike Leite 🇫🇷
☀️ No Copyright Summer Vlog Background Music - 'Heat Of The Summer' by Markvard & Luke Bergs
Dizaro - Oh My! (Vlog No Copyright Music)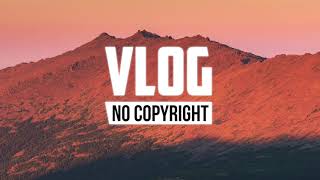 Pierse & Sarah Reynolds - Wherever You Go (Vlog No Copyright Music)
Safety Net - Riot | Royalty Free Music - No Copyright Music | YouTube Music
Mamacita – Mike Leite · (No Copyright Music)
HAVANA - Camila Cabello 🎵 [NO COPYRIGHT REMIX]
JJD & Eline Esmee - In Another Life
Revelries & Henri Purnell - Feel It Still (No Copyright Music)
Ehrling - Stay Forever Ft. Yohanna Seifu
Nomyn - Impulse | Background Music No Copyright (Aesthetic)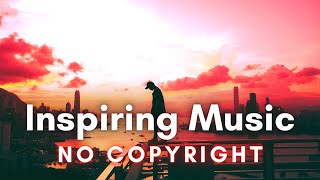 Free Inspiring Background Music Royalty Free | Vens Adams - Adventure Is Calling | Best Free Music
101ccf ★ David Mumford - Lover [Creative Commons Music]
🐝 Summer & Deep House (Royalty Free Music) - "All The Same" by Atch 🇦🇺
🌞 Summer & Electro Saxophone (Music For Videos) - "My Old East Coast" by Vendredi 🇫🇷 🇳🇱
🎷 Royalty Free Sax House Music - "Shiva" by Luke Bergs 🇦🇹
☀️ No Copyright Summer Pop Background Music - "For Real" by Nettson, RedBird & Clara Ayless
DigitalTek & Danny Boyle - Spanish Love [Bass Rebels] No Copyright Music Vlog Summer
Wake Up (feat. ROMY DYA) – Wataboi (No Copyright Music)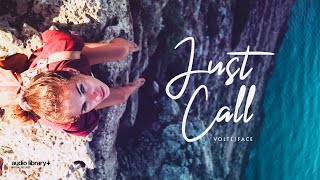 Just Call - VOLTE/FACE [Audio Library Release] · Free Copyright-safe Music
[Non Copyrighted Music] Jens East - Running (feat. Elske) [Deep House]
Itro - Skyward Bound (feat. Kédo Rebelle) [NCS Release]
Markvard - Take A Chance (Vlog No Copyright Music)
TheFatRat & Anjulie - Close To The Sun (Vlog No Copyright Music)
ROFEU - Castle In The Sky (Vlog No Copyright Music)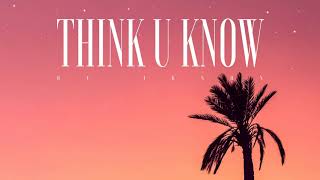 Ikson - Think U Know (Official)
🛡️ Melodic Trap Music [Free Beat] "Someday" by Lonely Fun 🇨🇱
[Deep House] Telephone Life - Smile [No Copyright Music] [Vlog Music]
[No Copyright Music] Infraction - Feel Crazy [Reggaeton Music 2019]
Asia Cruise - Selfish (THBD Remix) (Vlog No Copyright Music)
🐬 Royalty Free Summer Music (For Videos) - "Greatest" by Markvard 🇸🇪
Jaks Wilson & ALESH - Vision (ft. notfromvenus) | ♫ Copyright Free Music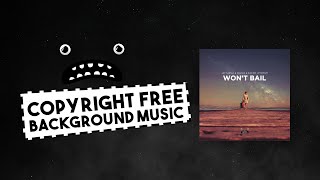 Jay Sarma & Waimis & Rachel Leycroft - Won't Bail [Bass Rebels] No Copyright Music YouTubers Use
Feeling Good - Ron Gelinas
Giulio Cercato - Friends (No Copyright Music)
Dizaro X Daloka - Inside Your Eyes (Vlog No Copyright Music)
Cabo Frio – Le Gang (No Copyright Music)
Crystal Eyes - Airixis [Audio Library Release] · Free Copyright-safe Music
Pineapple (feat. Kasikah) – Clesto (No Copyright Music)
Time Goes By (feat. Joanna Pastel) - Declan DP [Audio Library Release] · Free Copyright-safe Music
Be The One (feat. Anaïk) – Vendredi (No Copyright Music)
COPYRIGHT FREE VLOG MUSIC ► Abyyss - Be Mine ✔️
Late to Rise (Feat. yobbzsmokedoutphonk) – Your Friend, Ghost (No Copyright Music)
My Old East Coast (feat. Melanie) – Vendredi (No Copyright Music)
Set Me Free (feat. ELLE) – Vendredi (No Copyright Music)
Daily Squad & Isura - Brave (ft. Andrea Hamilton) | ♫ Copyright Free Music
Scott the Pisces - Perfect Summer (ft. Aleesia) | ♫ Copyright Free Music
TheFatRat & Maisy Kay - The Storm (Official Music Video)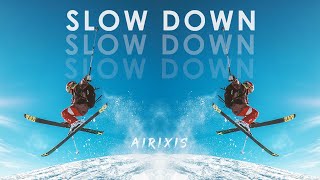 Slow Down - Airixis [Audio Library Release] · Free Copyright-safe Music
RELAXING Royalty Free Music 🎵 (NO COPYRIGHT)
Are you looking for "Summer Vocal music" to make a cool video-editing for your YouTube channel? This page contains a selection of Summer Vocal music 2023 year which includes 65 songs. You can use all songs without infringing the copyright, just by checking a license on eProves.
In addition, you can listen to Summer Vocal music. Our service provides an opportunity to check music for copyright for further editing of your vlogs. It only takes 10 seconds to find a license for a song and will help you increase your earnings from your youtube video blog.
All Summer Vocal music from the YouTube channel eProves Music ss posted on the Telegram page. No copyright music. Where you can download .mp3 files Summer Vocal music for free and use them in editing your own video clips.